China sets course to defeat poverty by 2020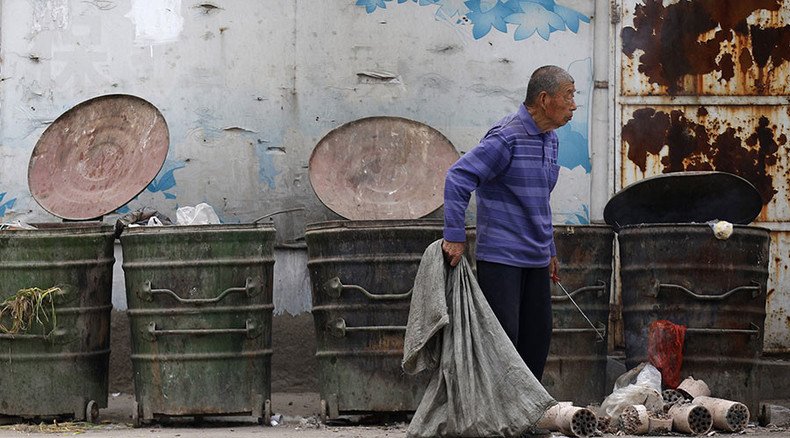 Chinese authorities have announced plans to completely eliminate poverty within the country before the end of 2020, according to the State Council of China.
"We have six years to eradicate all poverty," Hong Tianyun, the deputy director of the government office tasked with ridding China of poverty told Reuters.
To meet the goal, the Chinese government has to lift about 12 million people out of poverty every year or about a million every month.
Around 70 million people, mostly in China's countryside, lived below the poverty line of less than $376 (2,300 yuan) in annual income at the end of last year, the Xinhua news agency cited data from the National Bureau of Statistics. More than 200,000 people still have no access to power and millions lack a clean water supply.
In 2014, around 12.3 million people earned enough to move above the poverty line, compared with 43.3 million in 2011.
The government allocated $6.1 billion (39 billion yuan) for poverty relief in 2013, up 18.9 percent year on year. In 2014, the figure was raised by another 10 percent.
"In the past 15 years, China has lifted more than 600 million people out of poverty, accounting for about 70 percent of those brought out of poverty worldwide," Tianyun said.
In terms of the anti-poverty program China's government plans better public services, financing of new businesses and improvements in rural healthcare and roads. It also plans to create more jobs for university graduates and to fight unemployment, which has become one of the reasons for the economic slowdown in the country.
Chinese government's initiative is in line with the UN's 2030 Agenda for Sustainable Development adopted in September.
You can share this story on social media: