Ukraine to close its skies to Russian aircraft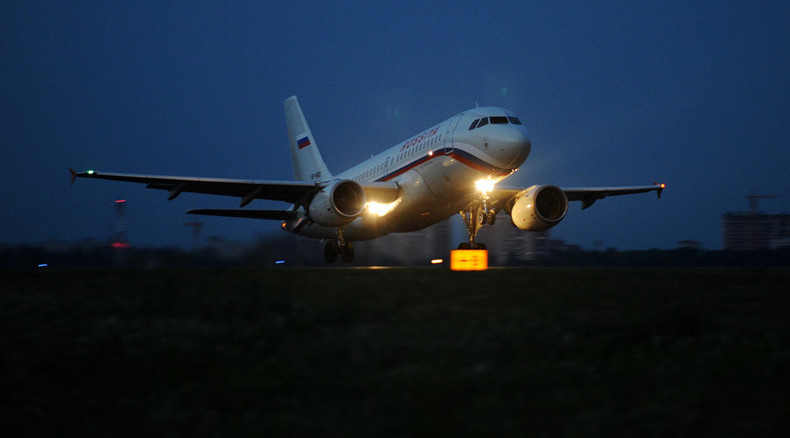 Kiev has announced that it will ban all flights from Russia starting October 25 in retaliation to a similar Russian ban. The measure ratchets up the previous Ukrainian restrictions by banning the last Russian airline from the country.
According to Ukraine's Ministry of Infrastructure this will apply to all Russian airlines, and will run until Moscow lifts the ban it imposed on Ukrainian carriers on September 29.
"After the lifting of the ban by the Russian side, Russian airlines, which were not included in the sanctions list will be able to fly to Ukraine," a ministry statement said.
On September 29, Russia closed its skies to Ukrainian airlines in response to Ukraine's ban on September 16 of all but one Russian carrier, when Kiev added them to their sanctions list.
They included Aeroflot, Transaero, S7, Red Wings, Gazpromavia, Rossiya and Ural Airlines. UTair was the only Russian carrier not included on the sanctions list.
Ukrainian Prime Minister Arseny Yatsenyuk said at the time that Moscow's response "had no grounds." "If Russians think that by doing this they will destroy our airlines, they are mistaken," said Yatsenyuk.
Until today, there were no immediate countermeasures.
According to the Russian Transport Minister Maksim Sokolov about 70 percent of passengers flying from Ukraine to Russia and back in 2015 were Ukrainian citizens.
The majority of Ukrainians flying with Aeroflot were in transit to Europe, so by banning Russian airlines, the Ukrainian authorities are driving their own citizens into transport isolation, concluded the minister.
Sanctions against Russian carriers flying to Kiev's Zhuliany Airport will deprive it of 30 percent of its revenue, according to airport chairman Denis Kostrzhevsky.
LISTEN MORE: