China launches global yuan payment system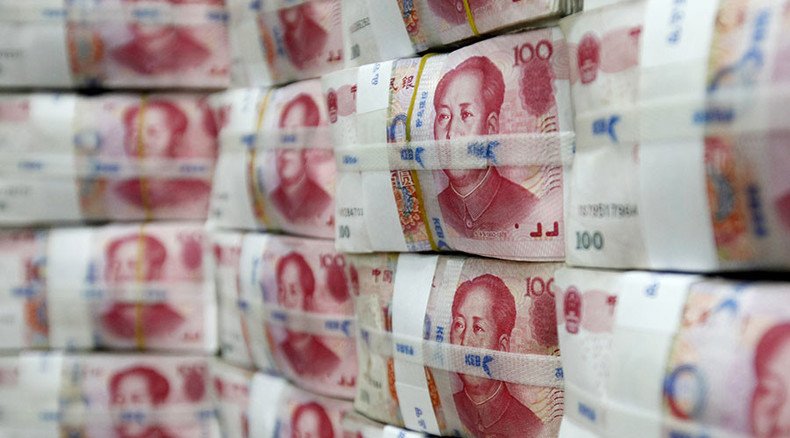 China's Central Bank has started a global payment system which provides cross-border transactions in yuan. The China International Payment System (CIPS) intends to internationalize the yuan and challenge the US dollar's dominance.
"The establishment of CIPS is an important milestone in yuan internationalization, providing the infrastructure that will connect global yuan users through one single system," Helen Wong, greater China chief executive at HSBC, was cited as saying by the Financial Times.
CIPS will accept payments in cross-border trade, direct investments, financing and personal remittances. The system is open for operations 11 hours a day. The first CIPS transaction was completed by Standard Chartered Bank for Sweden's IKEA.
Nineteen banks have been authorized to use CIPS; eight of them are Chinese subsidiaries of foreign banks, including Citi, Deutsche Bank, HSBC and ANZ.
READ MORE: ​China's mega international payment system is ready, will launch this year - report
Prior to launching CIPS international, transfers in Chinese currency could be carried out mostly through offshore clearing banks in Hong Kong, Singapore or London. While the procedure was slow and costly, the new system is expected to significantly reduce the cost and time for money transfers.
China is also trying to reduce its reliance on the global transaction services organization SWIFT.
Beijing has been trying to bolster its currency's presence internationally. The yuan was the fourth most-used currency for cross-border payments in August, with more than 100 countries using it for transactions.
The Chinese currency has overtaken the Japanese yen but is still well behind the US dollar, euro and the pound. Rivaling the dollar in the global financial system has been Beijing's ambition for the yuan since 2010. The country has already opened clearing hubs in London and Frankfurt.
China is pushing hard for the inclusion of the yuan in the International Monetary Fund (IMF) currency basket. While the IMF said the yuan still does not meet the criteria of a freely usable currency, the head of the organization Christine Lagarde said it's "not a question of if, it's a question of when."
You can share this story on social media: