Russian military operation in Syria bolsters oil market, domestic stocks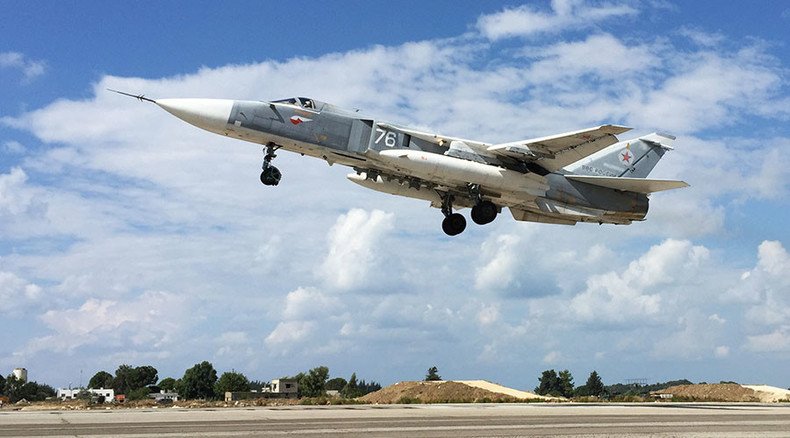 Oil prices have risen 12 percent in October to a two-month high. Rising crude coincides with Russia's airstrikes against Islamic State targets in Syria which began on September 30.
The price of Brent in London increased over one percent to $53 per barrel on Friday. US benchmark WTI is trading higher than $50 per barrel for the first time in three months after hitting six-year lows in late August. Other factors contributing to rising oil prices include a weakened dollar and shrinking US production.
Crude prices can be particularly responsive to unrest or violence in the Middle East, one of world's biggest oil-producing regions. While Syria does not have significant oil reserves, crude prices rise over fears the conflict could spread to the broader region.
"Syria is not a crude oil producer—its real significance to the energy markets is not a heightening of its ongoing internal conflict but rather the risk of contagion within the region at large," the Wall Street Journal quotes NUS Consulting Group as saying.
Surging crude has also strengthened the Russian stock market which has gained 7.5 percent in October. On Friday, the ruble-denominated MICEX index passed 1700 points for the first time since September 21. The dollar-traded RTS index is trading 1.66 percent higher than on Thursday.
The growth of Russian stocks has also been supported by capital inflow. The total net cash inflow of funds investing in Russian shares was $100.5 million in the first week of October, compared to a $16.7 million outflow the previous week, according to Emerging Portfolio Fund Research.
The Russian ruble has gained over six percent against the dollar in October and is up 13 percent since August.
You can share this story on social media: