London leads world's luxury property market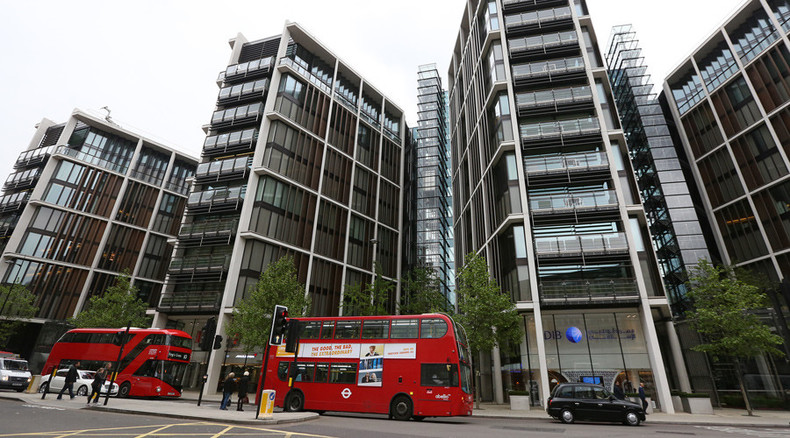 The British capital has become the city of choice for the world's wealthy, outstripping New York and Hong Kong in terms of prices and sales of luxury real estate.
Some 2,147 luxury homes and flats with a $2 - $5 million price tag were sold in London in 2009. At the time, the city was behind Hong Kong and on a par with New York. Since then, the number of London sales in the segment skyrocketed to 6,250, according to a report from estate agency Knight Frank published on Wednesday.
It is now more than triple the number of sales in Hong Kong, Singapore and Sydney, and double the number in Manhattan, the report showed.
In the ultra-prime property segment above $5 million, rich residents of Manhattan can now be considered poor when compared to Londoners.
There were 1,638 properties sold in London for more than $5 million in 2014, compared with 796 in Manhattan, 258 in Sydney and just 21 in Los Angeles.
London and New York have been battling it out for the position as the world's premier property market, according to the report.
"These two cities continue to lead development trends, in terms of design, pricing and iconic architecture," the global head of research, Liam Bailey said. He added that London's dominance of the global luxury property market is expected to remain for the next decade, although New York could surpass it by 2024.
Prime property prices in west central London soared by 138 percent in a 10-year period, the report found. Hong Kong comes second, with a 93 percent increase. Prices for prime property have risen 78 percent in New York and 69 percent in Singapore.
UK's capital is experiencing a skyscraper boom with luxury residential tower blocks replacing its traditionally low-rise skyline. Residential buildings in Hong Kong and New York in 2014 were lower than in London, according to the report.
One of the reasons for the attraction of London property is its rising population and workforce. The number employed in London's finance, insurance, IT and telecoms industries rose from 1.28 million to 1.56 million between 2009 and 2014. To compare, there were 1.1 million employed in the same sectors in New York and 0.8 million in Hong Kong.
While foreign workers sooner or later leave their luxury apartments, it's the everyday residents in London and New York who suffer from inflating prices and increased rents.
The report also said that Miami may become the surprise city where the property market could grow to the size of London and New York. Prices for prime property there have increased 91 percent in the last five years. Last week, an ocean front apartment in the 18-floor tower was sold in Miami for $60 million.