Fitch downgrades Kiev to restrictive default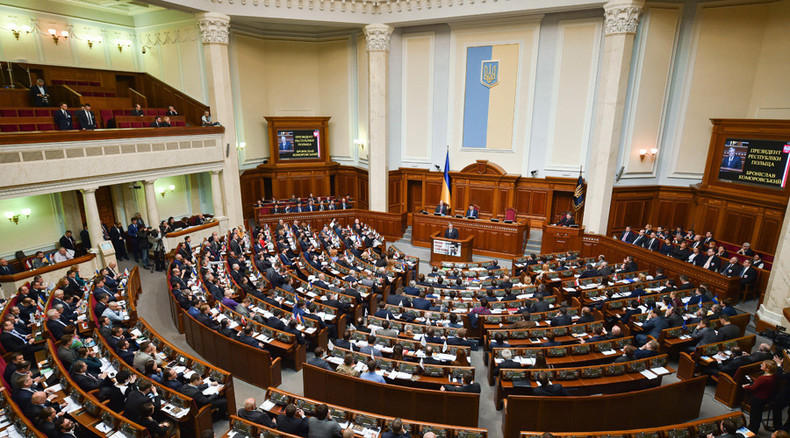 The Fitch rating agency has cut Ukraine's foreign currency rating to restrictive default after Kiev failed to repay $500 million in Eurobonds on September 23.
"The 10-day grace period on Ukraine's $500 million Eurobond maturing on 23 September 2015 has elapsed without payment being made. Fitch therefore judges Ukraine to be in default on its sovereign Eurobond obligations," said a statement from the agency.
"On 24 September, Ukraine launched the exchange offer for approximately $18 billion in direct and government-guaranteed Eurobonds. Fitch considers that this represents a Distressed Debt Exchange (DDE) under its criteria that results in material losses to bondholders and is being conducted to avoid default," the statement added.
A 'restrictive default' Fitch rating indicates a failure to pay on a bond, loan or other material financial obligation without entering bankruptcy or ceasing operations.
The Fitch's downgrade comes after a similar move from Standard & Poor's that downgraded Ukraine's credit rating to 'selective default' on September 25.
A 'selective default' occurs when a borrower fails to pay one or more of its payment obligations, but continues to meet others.
In late August, a creditor committee led by Franklin Templeton (which owns Ukrainian bonds worth about $7 billion) agreed a 20 percent write-off of some $18 billion worth of Kiev's Eurobonds. Repayment of the remaining will be transferred from 2015-2023 to 2019-2027.
Russia has refused to accept Ukraine's debt cut, saying it takes no part in "the so-called debt operation" and recommended Kiev pay in full the $3 billion due December 20 on time to avoid "both litigation costs and penalty interest for overdue payments."
Ukraine is obliged to restructure its debt in order to get a $17.5 billion loan from the International Monetary Fund. The unwillingness of Russia to accept a haircut may prevent the IMF from unlocking the bailout.
LISTEN MORE: