Storming the Bastille: angry Air France workers attack execs (PHOTOS)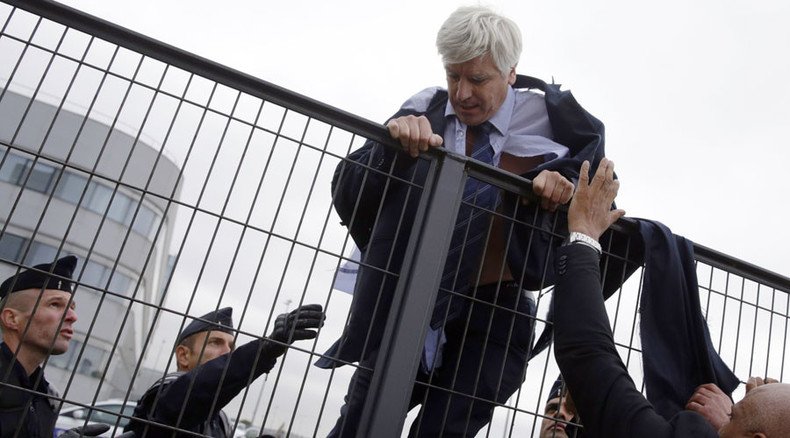 Angry workers stormed an Air France meeting where executives were planning to cut 2,900 jobs, forcing the bosses to flee with their clothes in tatters.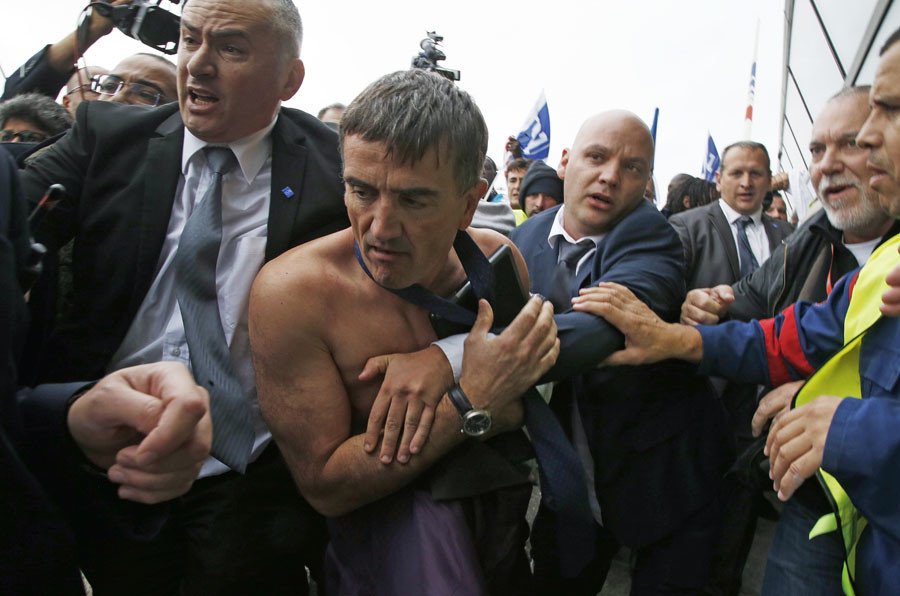 Several hundred employees attacked the company's headquarters near Charles de Gaulle Airport in Paris on Monday where the central committee was holding a meeting. Air France's executives met to finalize a restructuring plan, including cutting some 300 cockpit crew, 900 flight attendants and 1,700 ground staff.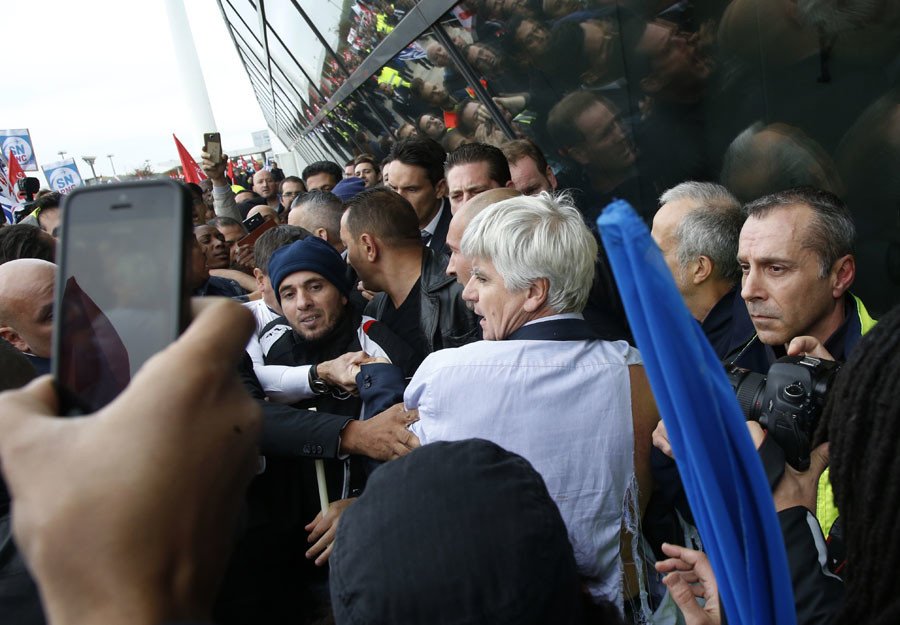 Executives were met by a crowd of protesting employees when they arrived for the meeting. The workers were shouting and waving flags, but later dozens took their protest into the headquarters, storming the meeting and ripping off the manager's clothes.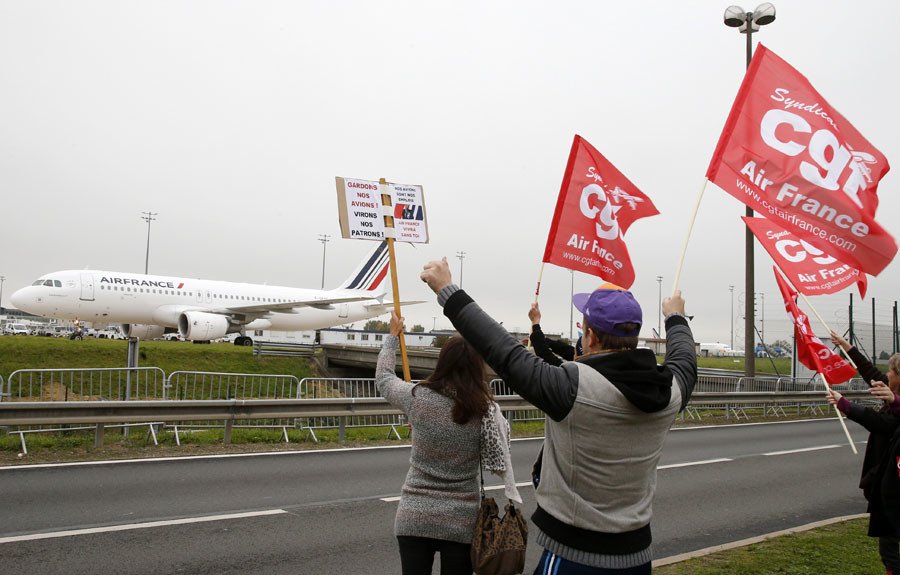 The CEO of Air France Frederic Gagey managed to escape. However, vice-president of the Air France hub at Orly Airport, Pierre Plissonnier was not so lucky. The crowd ripped his shirt and jacket, forcing him to scale a fence to find safety.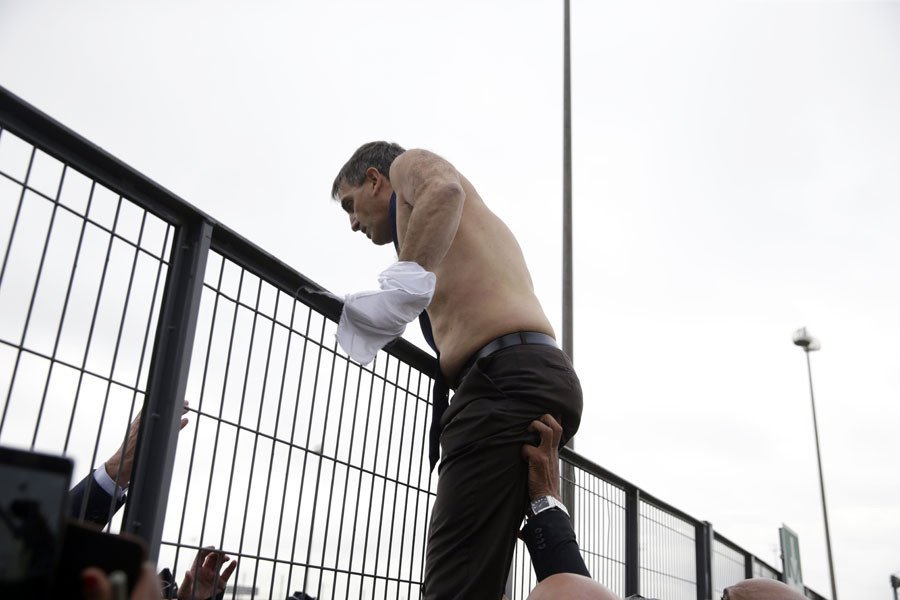 Cameras caught the fleeing deputy director for human resources Xavier Broseta, who was also half-naked. Security helped Broseta climb over a fence away from the protesters.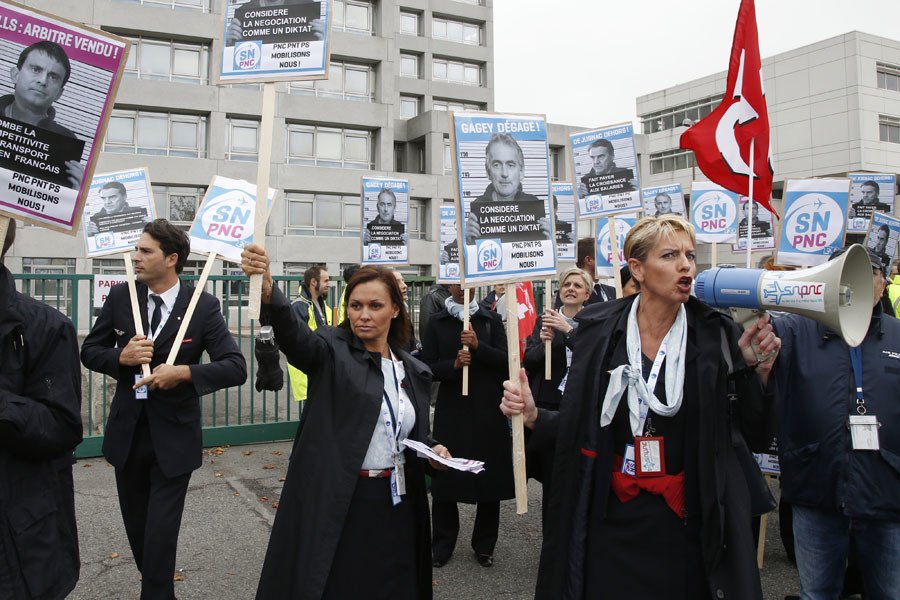 "These attacks were made by isolated and particularly violent individuals as the demonstration by personnel on strike was going on calmly," Air France said in an e-mailed statement. The company also filed a complaint of aggravated violence.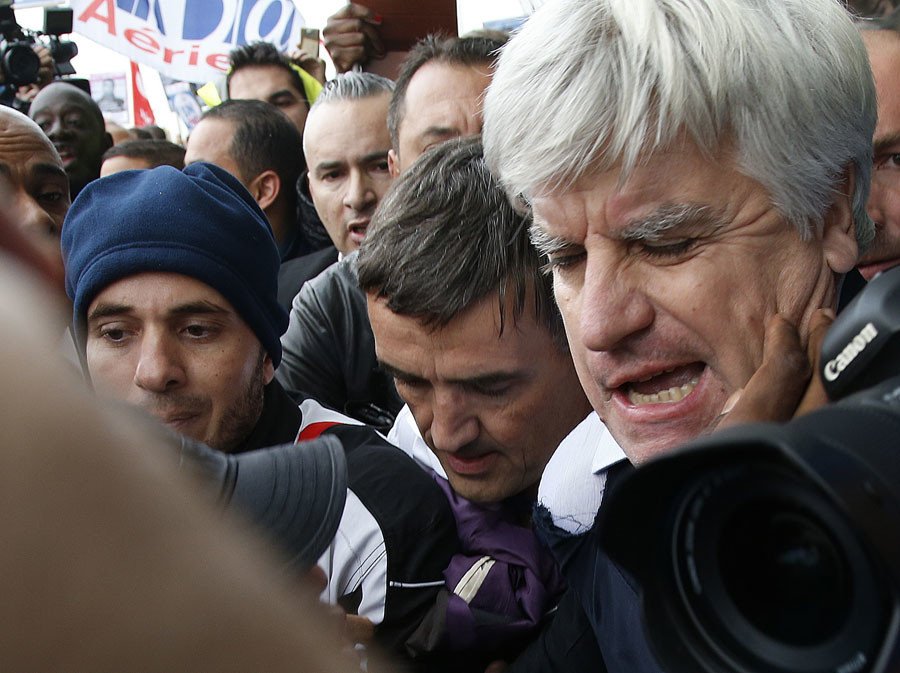 Air France voiced plans to cut jobs following the failure of productivity talks with the pilots last week. The company hadn't managed to find a compromise with employees who had been asked to work more hours for the same pay. The measure is part of an attempt to end four years of annual losses. Air France executives said they were going to reduce the fleet by 14 jets, with the order for Boeing 787s scrapped and aging Airbus A340s phased out. The government called on both sides to continue negotiations in order to save jobs. The company last fired employees in 1993 and that cost the job then CEO Bernard Attali.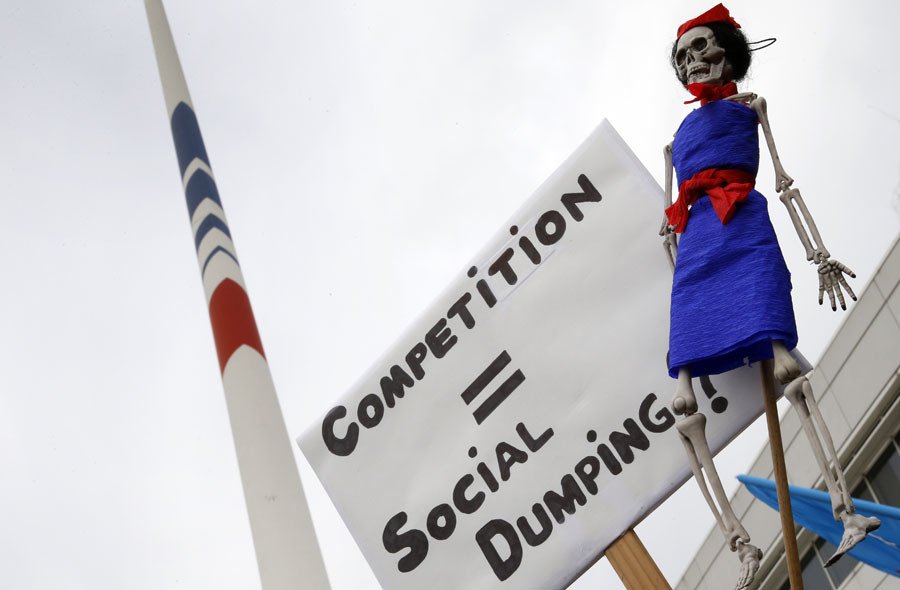 You can share this story on social media: