12 countries strike Pacific Rim trade accord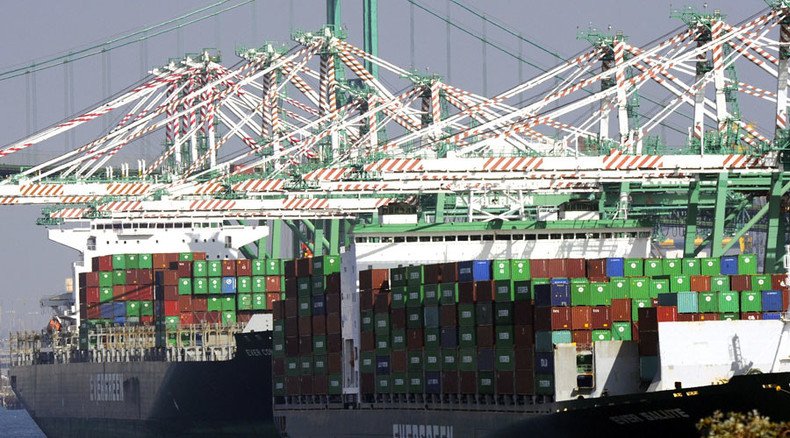 Trade ministers from the Asia-Pacific region have reached a deal on the Pacific trade pact that is intended to cut trade barriers and establish common standards for 12 countries, This is the largest trade pact in 20 years and has been a long-term goal of the Obama administration.
The bloc is headed by the US and includes Australia, Brunei, Canada, Chile, Japan, Malaysia, Mexico, New Zealand, Peru, Singapore, and Vietnam.
The Trans-Pacific Partnership (TPP) agreement covers 40 percent of the world's economy. Negotiations have been going on for five years.
However, the newly established bloc has its critics, too. Watch more:
On Sunday morning, a handful of protesters unfurled a large banner reading "#StopTPP!" outside the Westin Hotel in Atlanta, USA. They chanted "TPP is corporate greed. Affordable medicine is what we need" before being removed from the lobby.
The Obama administration "is pursuing policies under extreme secrecy," director of responsible trade for the Sierra Club Ilana Solomon told the Washington Post. "The entire TPP has been negotiated behind closed doors. . . . The lack of dialogue is abysmal," he added.
TPP objectives, according to United States Trade Representative (USTR):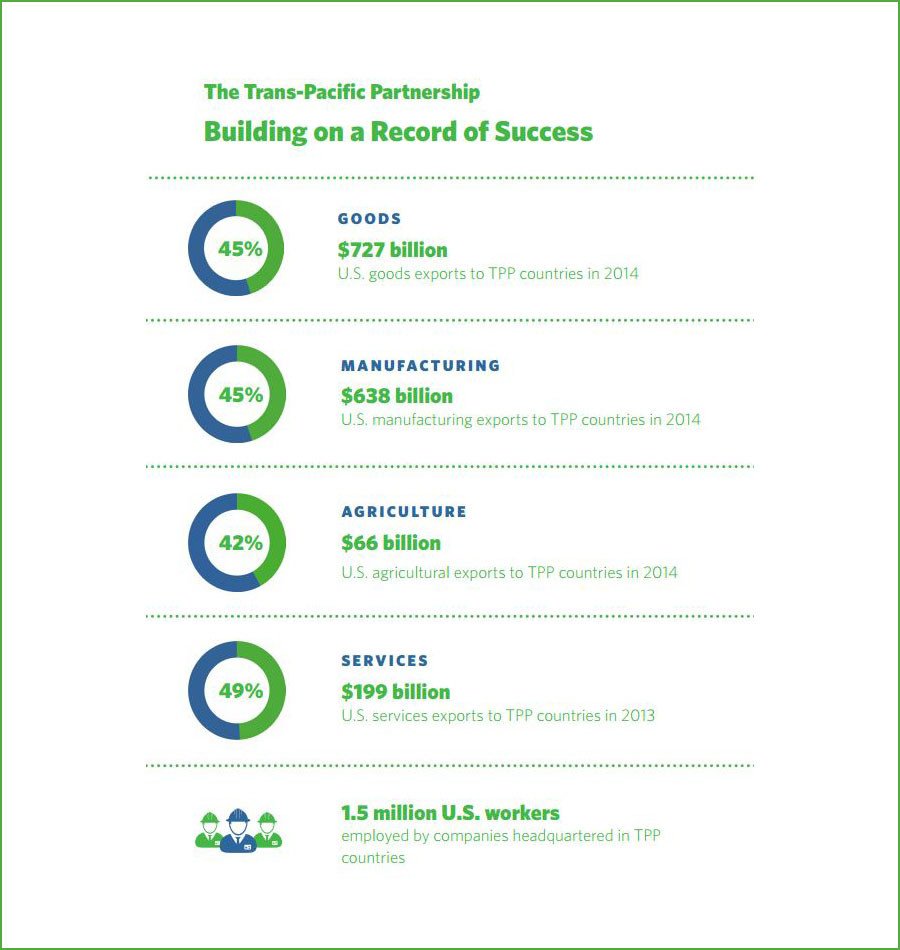 The US visible exports to TPP countries totaled $727 billion in 2014, which is 45 percent of America's exported goods, says the organization website.
The deal is expected to boost US exports to partnership countries.
LISTEN MORE:
Australian Trade Minister Andrew Robb told reporters on Sunday that the deal was postponed due to Canberra's disagreement with the US over next-generation pharmaceuticals.
"To formalize the outcome of the agreement, negotiators will continue technical work to prepare a complete text for public release, including the legal review, translation, and drafting and verification of the text," said a TPP statement.
You can share this story on social media: