Russian bridge to Crimea going up at lightning speed (PHOTO, VIDEO)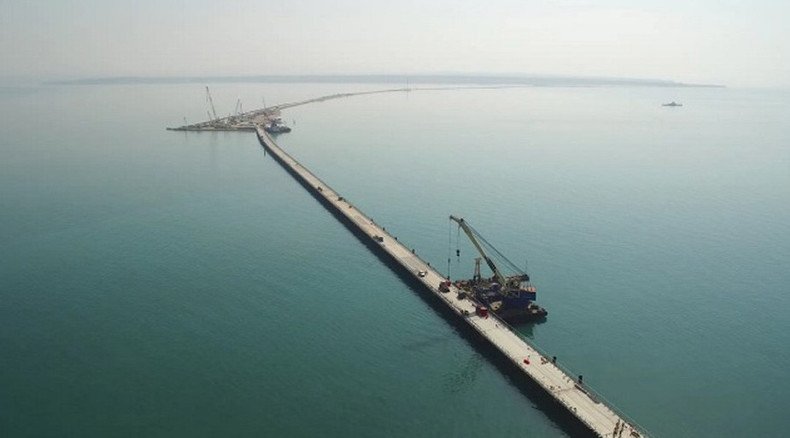 Mainland Russia is one step closer to a direct link to Crimea. Workers are building temporary bridges that will carry construction machinery and deliver materials to the Kerch bridge site. Eventually there will be three bridges, one is already working.
The Crimean Peninsula's only land border is with Ukraine, but currently regular passenger and cargo deliveries are organized by direct flights and ferries from ports in southern Russia.
The 19-kilometer long main bridge is expected to open in December 2018 and will connect Kerch in Crimea to mainland Russia and by-pass Ukraine.
Courtesy KP.ru
"The construction material for the temporary bridge is more than 3,500 tons. Bridge support piles were sunk to a depth of 35 to 56 meters. This is the first span. Soon there will be two more such bridges," said Leonid Ryzhenkin who oversees the building in an interview with Russian daily KP.ru.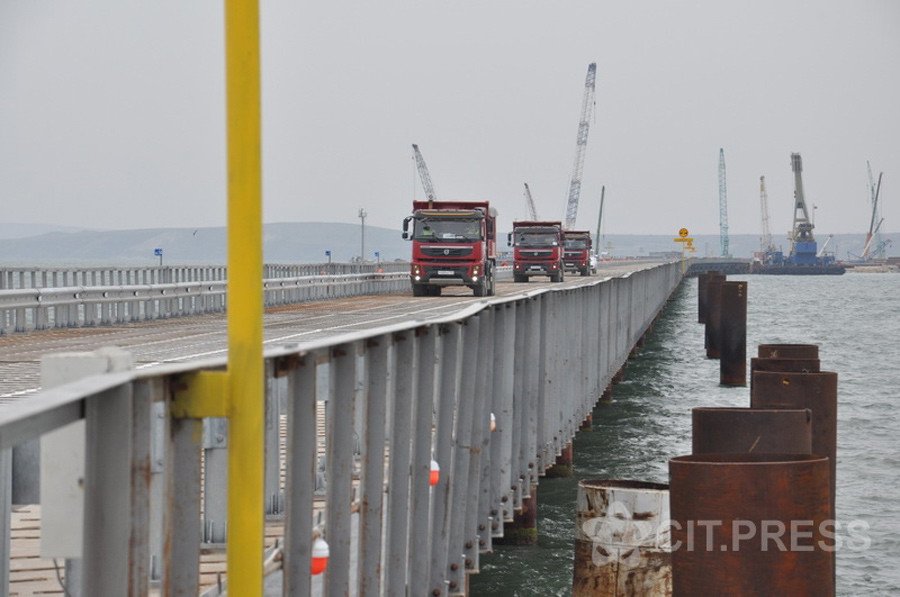 October 1 also saw the beginning of the construction of a four-lane highway to link the new bridge with the Krasnodar region in the south of Russia. It will be 40 km long with five interchanges.
"A new road is designed for 120 km/h traffic. It will have a capacity of 36,000 cars a day," said Dmitry Gorb who heads the construction.
The second auxiliary bridge across the Kerch Strait and a temporary railway will be built this winter, said Russian Deputy Prime Minister Dmitry Kozak, RIA Novosti reports.
A computer graphic of the new bridge:
This September, the Ukrainian far-right tried to implement a trade blockade of the Crimean Peninsula, which is still dependant on goods delivered from Ukraine. The Kerch Strait Bridge aims to end Crimea's reliance on Ukraine.
You can share this story on social media: