Gazprom and Wintershall complete asset swap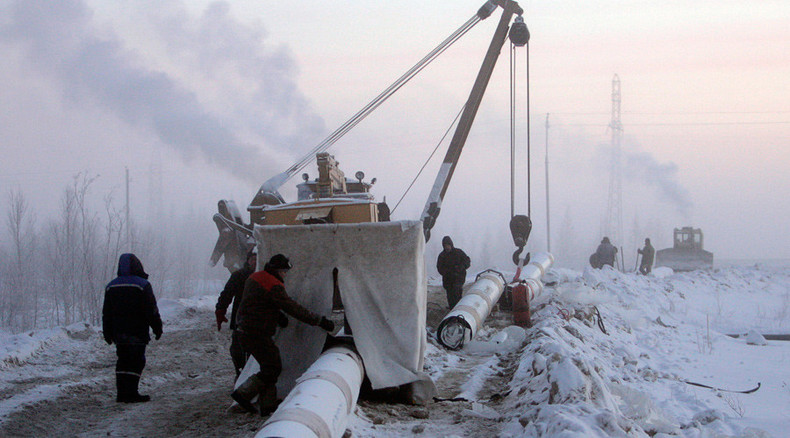 Russian gas monopoly Gazprom and Germany's Wintershall have closed their asset swap deal. The Russian company will get European gas storage facilities in exchange for German access to Western Siberia projects.
Gazprom takes complete control of Wingas, Wieh and Wiee gas storage companies in Europe as well as 50 percent of Winz that explores and produces hydrocarbons in the North Sea.
These assets accounted for almost €12.2 billion turnover in 2014 for BASF, Wintershall's parent company, according to a BASF press release Thursday.
In return, Wintershall gets 25.01 percent of the project to develop two Achimov deposits in the Urengoy field in Western Siberia. These deposits are difficult to access.
The Achimov deposits lie at about 4,000 meters, with an abnormally high ground pressure of 600 atmospheres (8817 psi), which greatly complicates the development.
The development of the two deposits will be carried out by Wintershall and Gazprom jointly. According to the development plan, the total hydrocarbon reserves in the two sections is 274 billion cubic meters of natural gas and 74 million tons of condensate, which is equivalent to 2.4 billion barrels of oil, according to the German press release.
It is expected that when the projected capacity is reached, production at both sites will be at least eight billion cubic meters of gas per year. Production is expected to start in 2018.
Energy firm Wintershall is a 100 percent subsidiary of Germany's BASF, the largest chemical company in the world. Wintershall employs about 2,500 people, and operates in Europe, Russia, North Africa, South America and the Middle East.
You can share this story on social media: