China's industrial profit suffers biggest fall in 4yrs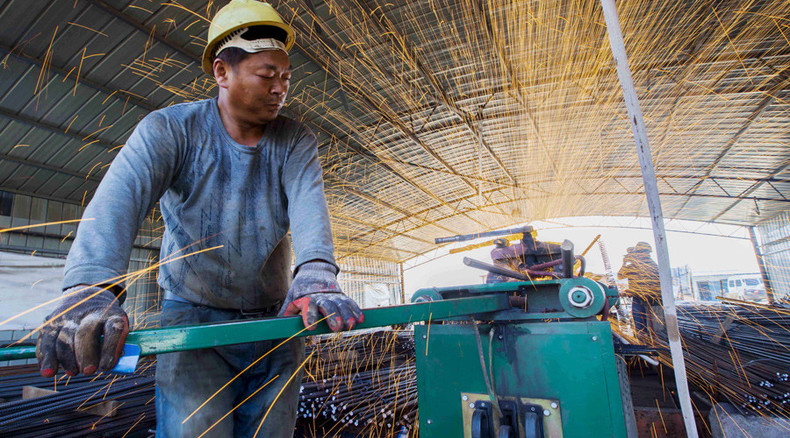 Chinese industrial companies have reported their biggest decline in profits since 2011 in August. The reasons appear to be a plunging stock market, a devalued yuan and weak demand.
According to the National Bureau of Statistics (NBS), China's stock market drop cut investment returns along with fluctuations in the yuan have increased corporate financial expenditures. Industrial companies' profits dipped 8.8 percent in August from a year earlier. Producers of coal, oil and metals were the biggest losers.
Coal mining profits dropped 64.9 percent in the first eight months of this year compared to the same period last year. Oil and gas profits plunged 67.3 percent. Ferrous metal smelting earnings fell 51.6 percent.
Ten out of 41 industrial sectors suffered falls, while the rest had year-on-year profit growth in the first eight months of this year. State-owned companies' profits fell 24.7 percent in the first eight months, compared to a rise of 7.3 percent for private firms.
Industrial companies' inventory grew by 5.7 percent in August from a year ago, easing from 6.8 percent growth in July and marking the second consecutive month of lower gains.
Growth in Chinese manufacturing has been stagnating. The NBS survey shows slowing demand has dragged China's manufacturing sector into its sharpest contraction in six-and-a-half years.
LISTEN MORE: