Russian benchmark index likely to climb 20% next year – report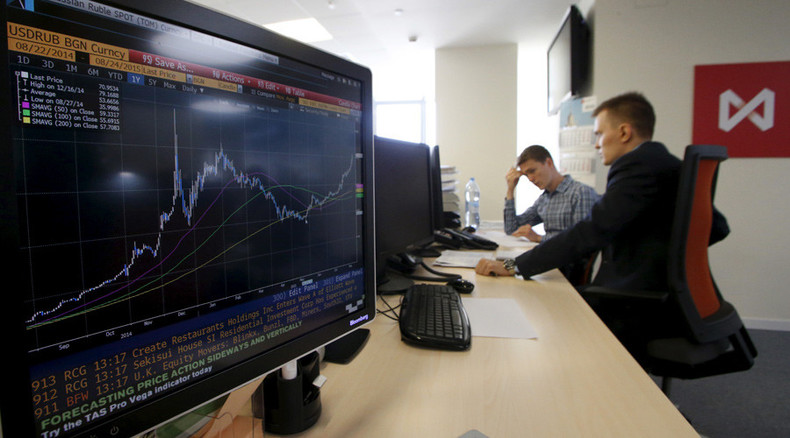 The dollar-denominated RTS Index on the Moscow Exchange is likely to grow about 20 percent next year, as it has already reflected all the negative trends in the Russian economy, said BCS Financial Group to Bloomberg.
After falling 45 percent in 2014 due to low crude prices and sanctions in the aftermath of the Ukrainian crisis, the RTS could rebound to 930 points from the current 785, according BCS.
"Now that all the negativity related to the fact that Russia is entering a recession as oil prices are sinking are priced in, there is a potential to see the beaten down RTS Index rebound under a base-case scenario," Slava Smolyaninov, an equity strategist at BCS told Bloomberg.
"Even so, the risk that the economic slump will persist is still there, and the risk that the index will head down exists," he added.
LISTEN MORE:
However, Bloomberg cites economists who point out that although the Russian economy is still in recession it will likely end in the first half of 2016. Forty-one economists polled expect the country's GDP to contract 3.7 percent this year. The Russian Ministry of Economic Development is suggesting a similar figure of 3.3 percent.
On Monday, Russian President Vladimir Putin and the US President Barack Obama will talk on the sidelines of the United Nations General Assembly. This will be their first formal meeting in two years. The meeting could be a positive sign for the Russian markets as investors are likely to see it as a thaw in the strained relations between US and Russia.
The RTS Index was trading over two percent higher as of 10:00 GMT on Friday.