Turkey aims for $100bn trade with Russia by 2023 – Erdogan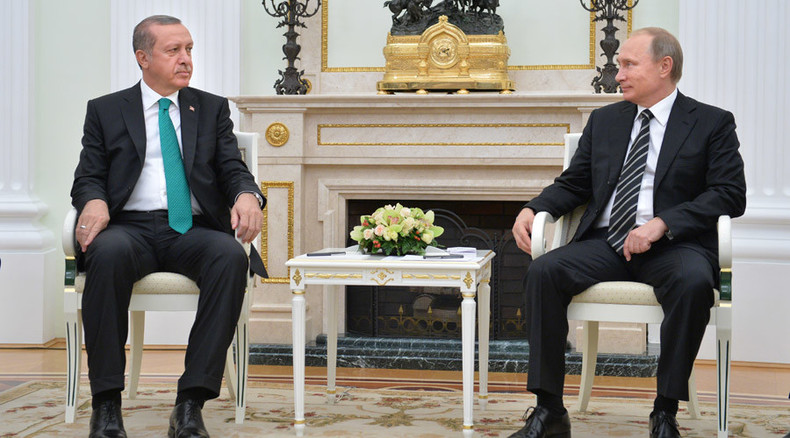 Trade between Russia and Turkey is growing despite difficulties in the global economy, according to Turkish President Recep Tayyip Erdogan.
"As you know, our goal is to reach $100 billion. We have set ourselves to reach this level by 2023," said Erdogan at a meeting with Russian President Vladimir Putin in Moscow, dedicated to the opening of the Cathedral Mosque in the Russian capital.
According to Erdogan, today's meeting with Putin is a good opportunity to discuss bilateral cooperation and international issues.
"We are very satisfied with the development of bilateral relations. Our trade and economic relations continue to diversify, investment on both sides also increases," Putin replied.
The Russian Federal Customs Service estimated Russian-Turkish trade at $32.7 billion in 2013.
Among the questions discussed is the Akkuyu nuclear power plant, being built by Russia in Turkey. The project is costing about $20 billion. It will be the first nuclear power plant in the country.
The Turkish Stream pipeline that will deliver Russian gas to Turkey via the Black Sea was also on the agenda. The parties have failed to reach an intergovernmental agreement on its construction. Russian Energy Minister Aleksandr Novak doesn't expect the deal to be signed till a new Turkish government is formed, as elections are scheduled for November 1.
You can share this story on social media: