VW shares sink 25% after $18bn air pollution scandal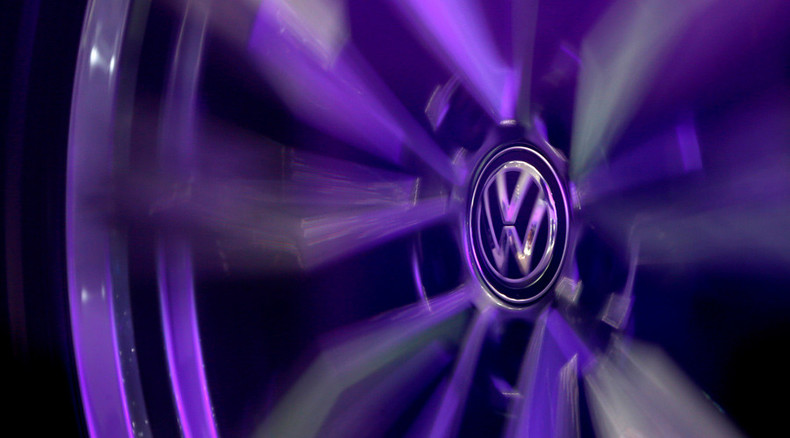 Volkswagen AG lost almost a quarter of its value on Monday after it admitted cheating US air pollution tests since 2008. The company is facing a $37,500 fine for each car not compliant with Federal rules with a possible 482,000 vehicles involved.
As of 9:13 GMT, Volkswagen's shares had fallen 25 percent on the Frankfurt exchange.
"Put simply, these cars contained software that turns off emissions controls when driving normally and turns them on when the car is undergoing an emissions test," Cynthia Giles, an enforcement officer at the US Environmental Protection Agency was quoted by Reuters as saying on Friday.
The device allowed VW vehicles to pollute 10 to 40 times over the legal limit, the EPA stated.
The vehicles in question are four-cylinder diesel Volkswagen and Audi cars - Volkswagen Jetta (2009-2015), Volkswagen Beetle (2009-2015), Audi A3 (2009-2015), Volkswagen Golf (2009-2015) and Volkswagen Passat (2014-2015).
GM to pay $900MM for defect that left 124 dead Volkswagen to pay up to $18BN for cheating on emissions tests

— zerohedge (@zerohedge) September 21, 2015
"I personally am deeply sorry that we have broken the trust of our customers. Volkswagen has ordered an external investigation of this matter," Chief Executive Officer Martin Winterkorn said in a statement on Sunday.
The Wall Street Journal reported that Volkswagen has overtaken Toyota in cars sales in the first half of 2015 and that the US market is key to its dominance in the auto business. However, the investigation is likely to stall the progress.
In its US commercials the company says it is the "No. 1 diesel car brand in America",having "clean diesel".
In 2014, VW revenue was $228 billion with a net profit of $12.3 billion.