Turkish Stream postponed over political crisis in Ankara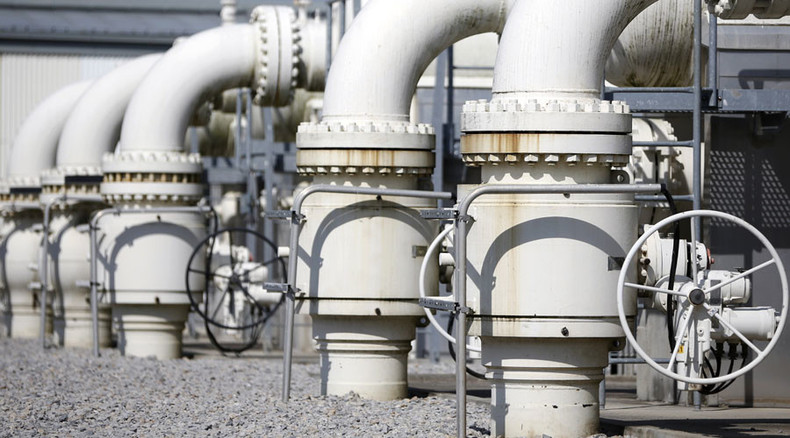 Russian energy major Gazprom has delayed the start of the Turkish Stream gas pipeline project due to the political crisis in Turkey, according to the company's Deputy CEO Alexander Medvedev.
"Due to the fact that the installation [of the pipeline – Ed.] did not begin as planned, we are no longer speaking of December 2016," he told reporters on Monday.
Talks on the Turkish Stream gas pipeline between Moscow and Ankara were de facto halted in mid-June as Turkey had no cabinet.
READ MORE: Talks on Turkish Stream on hold till November – media
Earlier this month, the Russian Energy Ministry said it expected an intergovernmental deal on the pipeline to be signed after a new Turkish government is formed in November.
Turkish Stream has replaced the South Stream project to deliver Russian gas to Southern Europe, which was suspended in December as the EU blocked its implementation.
Turkish Stream will be made up of four threads, each with the capacity of 15.75 billion cubic meters. The pipeline will travel 660 kilometers under the Black Sea, followed by 250 kilometers in the European part of Turkey.
The first line of the Turkish Stream will cost $2.9 billion and is expected to meet the growing demands of the Turkish market.
READ MORE: Gazprom, Ankara agree to start Turkish Stream gas deliveries in Dec 2016
In December, Gazprom and Turkey's Boats signed a memorandum of understanding for the construction of Turkish Stream. With a capacity of 63 billion cubic meters (bcm) of gas annually, about 16 bcm of that will be used by Turkey and the remaining 47 bcm will go to a hub on the Greek - Turkish border to be transported onwards to Europe.
You can share this story on social media: