US seeks justice and the Russian ruble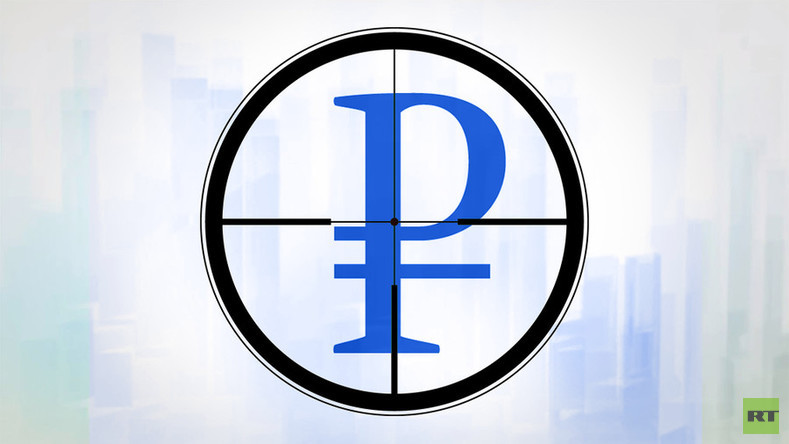 A US investigation into currency manipulation has expanded to include the Russian ruble, the Brazilian real and the Argentine peso, Bloomberg reports, citing informed sources.
The US Justice Department is looking into trade operations made by a number of institutions that didn't previously settle currency-rigging claims. These include Deutsche Bank, said the sources, who asked not to be named because of the confidentiality of the investigation.
READ MORE: Deutsche Bank hit with record $2.5bn fine for rate-rigging
The inquiry is also looking at several Moscow banks, suspected of rigging benchmark rates for emerging market currencies to boost profits.
The Justice Department will examine the ruble, real and peso operations in the framework of the agreement with the major banks concluded in May this year. Citigroup, Barclays, UBS Group, Royal Bank of Scotland and JPMorgan Chase have immunity from additional prosecution as long as they cooperate with the investigation.
READ MORE: Five banks to pay record $5.7bn fines over key rates manipulation – US regulator
In May those five banks were fined $5.7 billion for the manipulation of Libor, the benchmark for interest rates on trillions of dollars of financial contracts.
AG Lynch announces Citicorp, JPMorgan Chase, Barclays, Royal Bank of Scotland, & UBS plead guilty to felony charges http://t.co/EuKSdoBFvr

— Justice Department (@TheJusticeDept) 20 мая 2015
The inquiry into the manipulation of exchange rates has been opened not only in the United States. In July, Brazilian regulators launched an investigation against 15 banks and 30 traders, including Deutsche Bank, Citigroup, Barclays, HSBC, Standard Chartered and Credit Suisse.