Fake Goldman Sachs bank found in China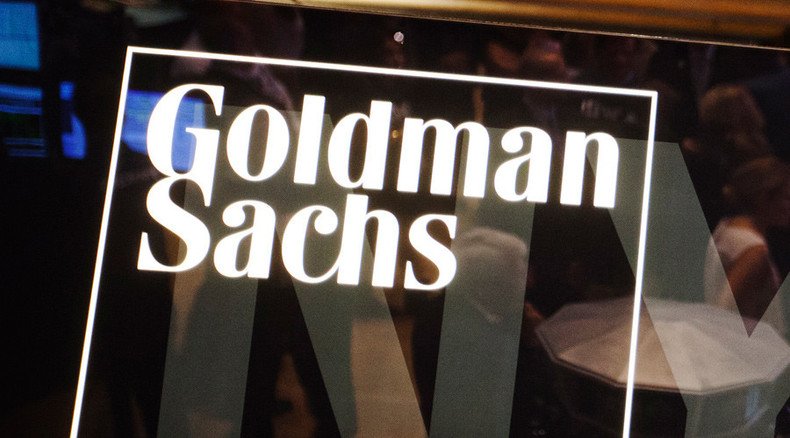 Famous for making fake iPhones, Louis Vuitton bags and Rolex watches, China managed to surprise the world once again. A Goldman Sachs (Shenzhen) Financial Leasing Company was found operating in the country without any connection to the US investment giant.
"We don't have any connection with the US Goldman Sachs, we just picked the name out, and it's not intentionally the same," a woman who answered the company's listed phone number told AFP.
The company uses the same Chinese characters, gao sheng, as the real Goldman Sachs, and its English font is evocative of the US bank's.
Bloomberg made a filing with the Shenzhen government that reveals the replica Goldman Sachs has been operating since May 2013.
It's not the first case of setting up fake banks in China. A 39-year-old man in eastern China's Shandong Province was arrested this month after starting a fake branch of the China Construction Bank with card readers, passbooks, teller counter and convincing looking logos, the Xinhua news agency reported. The bank was taking deposits but didn't allow withdrawals.
"It's notoriously difficult for an overseas claimant to persuade the Chinese courts that there has been trademark infringement. There's still a practice of whoever registers first wins," Paul Haswell, a Hong Kong-based partner at law firm Pinsent Masons told Bloomberg.
Basketball legend Michael Jordan lost a case in July against a local sportswear company that used his name in Chinese.
In 2012, Apple paid $60 million to Proview Technology (Shenzhen) that first registered the iPad trademark in China in 2001.
You can share this story on social media: