Multi-billion dollar deals at Russia's MAKS-2015 air show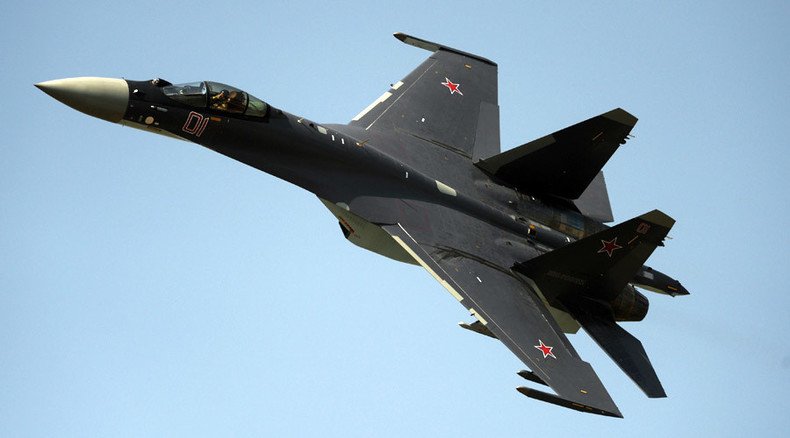 The Russian city of Zhukovsky in the Moscow region is hosting one of the world's biggest air shows - MAKS 2015. Major aircraft manufacturers, including Airbus and Boeing are attending with billion dollar deals on the line.
Airbus' Vice President for Europe, Asia and the Pacific, Chris Buckley is speaking on the importance of cooperation with Russia despite sanctions.
Here's the list of some of Wednesday's action.
Another contract to supply SU-35 multi-role fighters to the Russian Air Force will be signed before the end of 2015, said Yuri Slusar, the president of Russia's United Aircraft Corporation. The company holds rights to the Sukhoi, MiG, Ilyushin, Tupolev, Yak, and Beriev aircraft as well as the new SSJ 100 and MS-21 brands. Vedomosti newspaper estimates the new Su-35 contract at about $1.5 billion.
The first contract to supply 48 Su-35s is underway, Slusar added.
Olivier Scheier, Oil & Gas activities Key Account Manager at Airbus Helicopters speaking to RT.
One of Russian biggest banks, VTB, will provide Ilyushin Finance with up to $100 million for the supply of AN-148 aircraft to foreign countries.
Russia is in talks with India on upgrading its existing fleet of military Il-76 planes and Il-78 tankers. The Economic Times of India reported on Wednesday that the Indian Air Force has asked Russia to modernize its fleet.
"Known as the 'Gajraj' in the Indian air force, the Ilyushin IL-76 cargo airplane was first ordered in 1983 and has been India's main heavy lift aircraft before the arrival of the Boeing C-17 in 2013. The upgrade, sources said, includes new engines that will substantially increase its service life by up to 15 more years", reports the media.
LISTEN MORE:
You can share this story on social media: