Russia extends food embargo to 5 countries: Albania, Montenegro, Iceland, Liechtenstein & Ukraine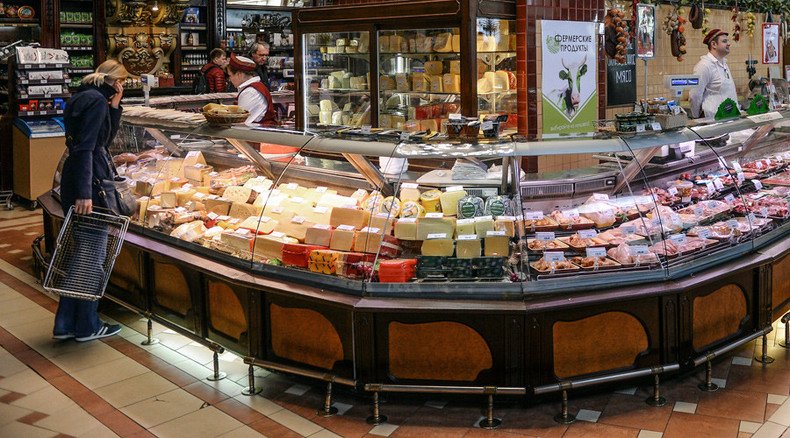 The food embargo will affect Ukraine only if it signs the economic part of its association with the EU, Russian Prime Minister Dmitry Medvedev said.
"From now on, the list – which already includes the EU, Australia, Canada, Norway and the US, and prohibits the supplies of some agricultural products from these countries since last August – has been extended to Albania, Montenegro, Iceland and Liechtenstein and, subject to special conditions, Ukraine," he said, adding that these countries had recently supported the EU's extended sanctions against Russia.
"These countries explained their decision to prolong anti-Russian sanctions by the fact that they are obliged to do so under some sorts of agreements with the EU, but this position is only partly true," said Medvedev, "a number of states that have similar agreements with the EU haven't joined the sanctions against Russia, so that was a conscious choice, which means their readiness to a response from our part".
Last week Russia started the mass destruction of illegal food imports. Russia's food watchdog Rosselkhoznadzor says the volume of imported fruits and vegetables illegally crossing Russian borders has plummeted since the operation began.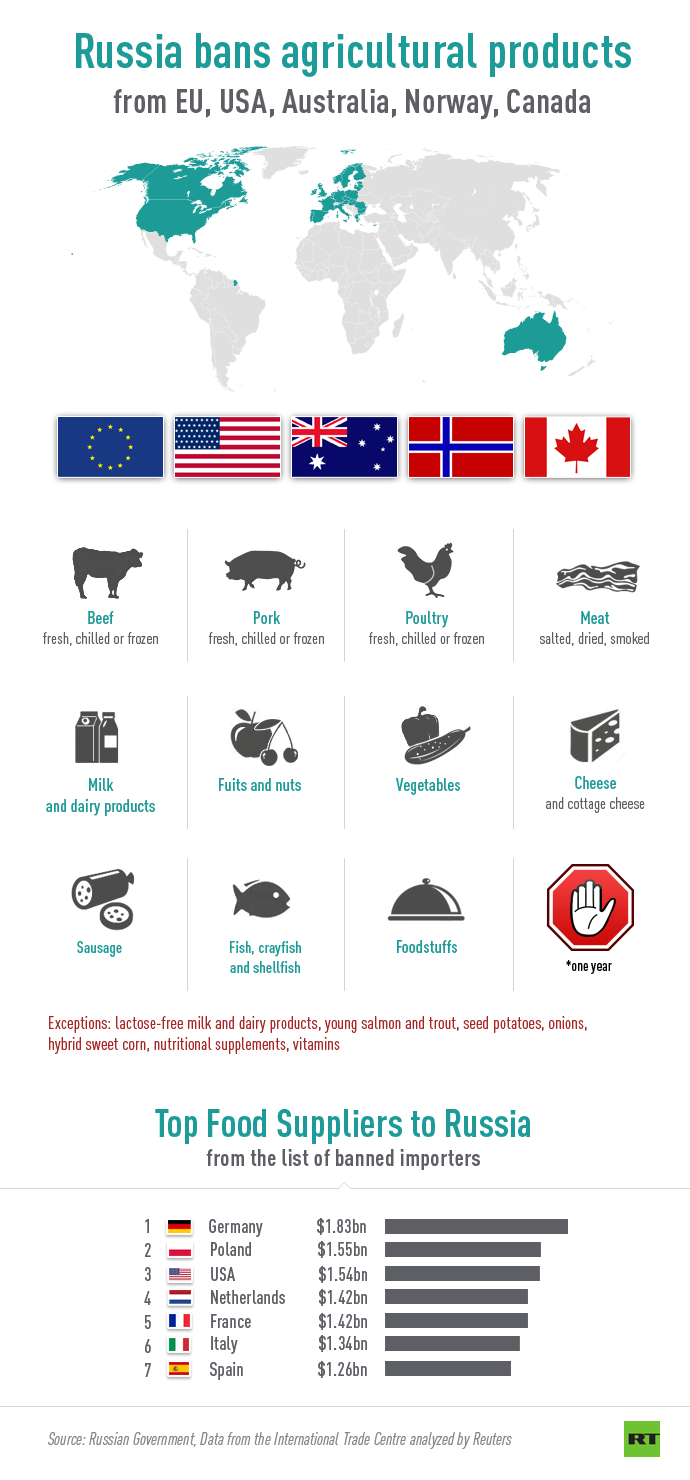 You can share this story on social media: