Monarchies account for 40% of global debt - Standard & Poor's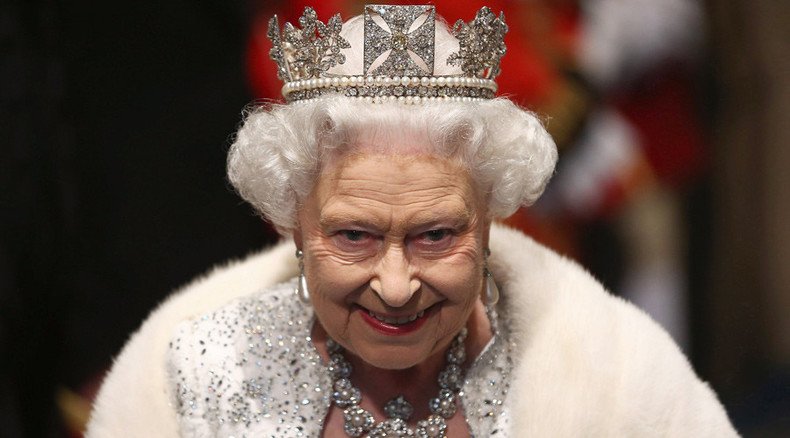 A recent report from Standard & Poor's shows that 40 percent of global sovereign debt belongs to monarchies. However, only 39 out of the 129 countries have a king or queen as head of state, estimated the agency.
Here's a pie chart that shows the debts owed by royal states.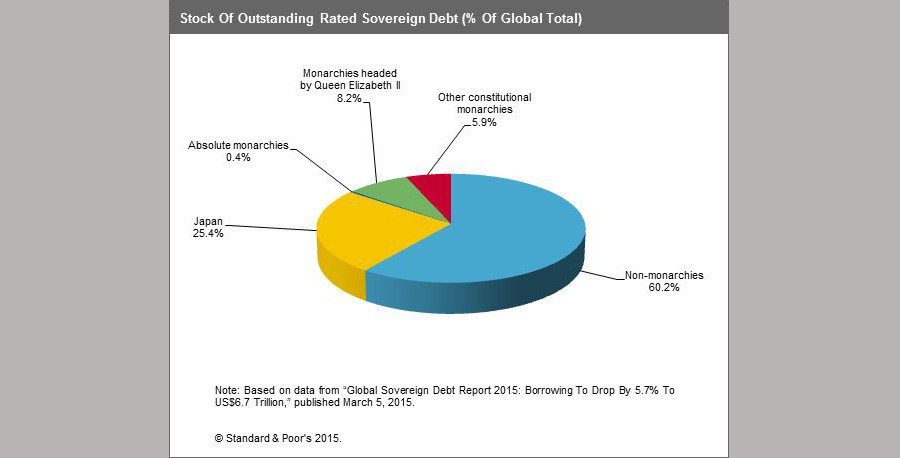 The most indebted monarchy is Japan, led by Emperor Akihito. Tokyo owes more than $11 trillion, over 25 percent of the total debt.

Britain's Queen Elizabeth II, who is also the head of state of more than a dozen nations within the Commonwealth, has the second-highest debt.

S&P drew a distinction in its assessment of constitutional and absolute monarchies.

"Absolute monarchies score higher, on average, in our fiscal and external assessments, reflecting their stronger balance sheets. But constitutional monarchies have higher credit ratings, on average, than absolute monarchies, indicating the importance of the effectiveness, stability, and predictability of a sovereign's policymaking and political institutions," said the report.
Absolute monarchies are all situated within the Arab world, ranging from Morocco in the West, to Oman in the East. They account for less than 1 percent of the world's debt issuance and usually have better balance sheets.

Despite its large sovereign debt, an average monarchy has three rungs better ratings than the countries without a king or a queen that have an average of BBB to BBB-, says S&P.

AAA is the highest score a nation can be awarded, with D meaning a country is on the brink of default.


You can share this story on social media: