Youth unemployment in Italy exceeds 44 percent, 38yr high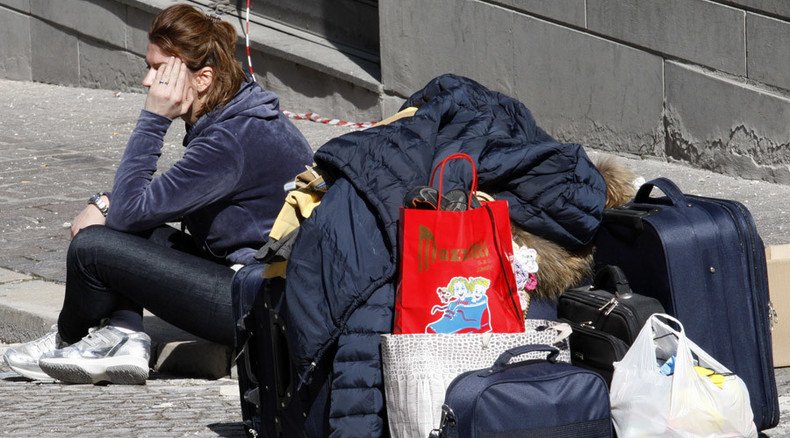 Youth unemployment has increased to 44.2 percent in June, according to the Italian national statistics office. It's the highest level since 1977 and about twice the eurozone average.
The overall unemployment also increased in June, according to the data published Friday.
"In June 2015 22.297 million persons were employed, -0.1 percent with respect to May 2015. Unemployed were 3.233 million, +1.7 percent over the previous month," said the report.
The average unemployment rate across the EU stood at 9.6 percent in June.
The upsetting numbers come as the Italian Prime Minister is pursuing economic reforms that the government hopes will make the eurozone's third largest economy dominant in Europe and the world within 20-30 years.
"No matter how the political discussion develops in the country, I believe that there's a bright future ahead of Italy. In 20-30 years, Italy will become a leader in Europe and the world," Renzi said at the annual conference of Italian ambassadors in Rome on Tuesday.
Last week, Eurostat, the statistical office of the European Union reported that the Italian government debt to GDP ratio reached 135.1 percent in the first quarter of the year, the second biggest in the eurozone after Greece (168.8 percent).
READ MORE: Eurozone debt to GDP ratio grows to 92.9%
The EU Stability and Growth Pact allows only 60 percent debt to GDP ratio.
In July, the Italian central bank said the national debt had increased by €83.3 billion by May 2015, reaching a record-high €2.21 trillion. The bank linked the growing debt to a fall in the euro exchange rate, changes in the sovereign bond market and bigger money supply.
You can share this story on social media: