​China to become biggest outward investor in 5yrs – research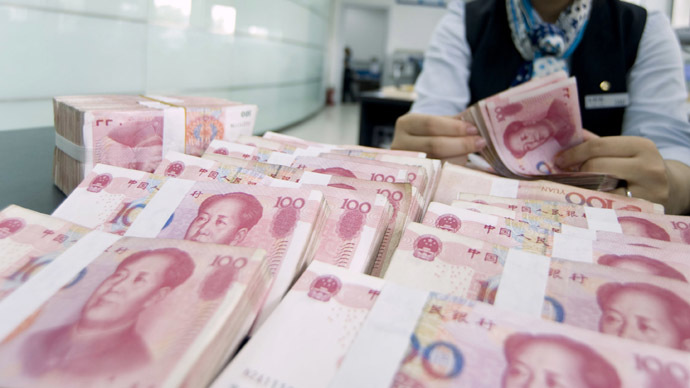 China is expected to become the world's biggest overseas investor by 2020. Beijing's global offshore assets will likely triple from $6.4 trillion, to more than $20 trillion by then, says research reported in the Financial Times (FT).
READ MORE: Great Waldorf of China: Beijing buys legendary NYC hotel for $2bn
China will invest more in the developed West, much of the money come from foreign exchange reserves and portfolio investments, says joint research by Rhodium Group and Germany's Mercator Institute for China Studies, the FT reports Friday.
However, the share of China's direct investment is also booming. In 2000-2014, Chinese businesses directly invested €46 billion in the 28 EU countries. The UK was the biggest recipient getting €12.2 billion over the period, with Germany getting €6.9 billion and France €5.9 billion.
Energy, automotive, food and real estate sectors attracted the most Chinese money into Europe.
With China being one of top three exporters of direct investment in the world, its outbound foreign direct investment stock (OFDI) is expected to reach $2 trillion, more than doubling the current $744 billion.
Currently China is the world's biggest trader of goods, while its share of global financial cross-border trading remains minor; at 3.4 percent in 2011.
"Characteristics such as the size, growth and complimentarity of the Chinese economy create unique opportunities for Europe," said the report.
Beijing's "authoritarian political system" and closed nature of local markets to foreign direct investment may, however, become a gridlock according to the research. China is considered "one of the least open countries among the G20 economies," the authors say.
The West is not the only place for Chinese foreign direct investment.
READ MORE: Russia officially joins $50bn China-led infrastructure bank
In April it established the Asian Infrastructure Investment Bank (AIIB) along with another 52 countries. With its headquarters in Beijing, the bank will bankroll infrastructure projects in the Asia-Pacific Region. The initial subscribed capital of AIIB is $50 billion and is expected to be increased to $100 billion.
The BRICS and SCO summits to be held on July 8-10 in Russian city of Ufa should see the launch of another cross-border bank. The $100 billion BRICS New Development Bank (NDB) and a currency reserve pool worth another $100 billion will probably be launched at the summit, said Russian President Vladimir Putin in May.
The currency pool is expected to shield the BRICS bloc from exchange rate volatility, while the bank will finance infrastructure projects within the group.
READ MORE: BRICS starts examining SWIFT alternative
The AIIB and NDB will not rival, but complement each other, according to Putin talking at the St. Petersburg Economic Forum last week.
You can share this story on social media: