Russia overtakes Saudi Arabia to become biggest crude exporter to China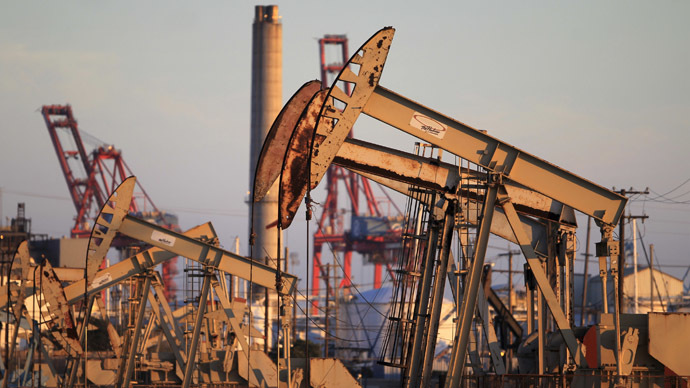 In May China imported a record 3.92 million metric tons of crude oil from Russia, which is equivalent to 927,000 barrels per day. Russia has become Beijing's top crude supplier for the first time since October 2005.
"Russia is using its good relationship with China to increase supplies and has now taken the top spot," Gao Jian, an analyst at Shandong-based energy consultant SCI International told Bloomberg in a phone interview.
Presenting some granular China oil import data, via Reuters. Saudi Arabia and Russia having a good year pic.twitter.com/yxGsVjAqCo

— Neil Hume (@humenm) June 23, 2015
Last month Saudi Arabia delivered only 3.05 million tons to China overtaken also by Angola, which sold 3.26 million tons in May reports Bloomberg, citing data from the Chinese General Administration of Customs published Tuesday.
In April, imports of Saudi oil to the China reached its highest level since June 2013 at 5.26 million tons.
READ MORE: Russia and China oil cooperation estimated at the unprecedented $270bn – Putin
Iran exported 2.2 million tons of crude to China and intends to dramatically increase global sales within six months, if a deal on its nuclear problem is struck by June 30 and sanctions are lifted.
Russia's state oil major Rosneft and China National Petroleum Corporation (CNPC) signed a 25 year $270 billion oil deal at the 2013 St. Petersburg International Economic Forum. It's expected Rosneft would export 360.3 million tons of crude to China under the contract.
In October 2013 the two countries strengthened oil cooperation, when Rosneft and China's Sinopec signed an $85 billion deal for deliveries of up to 100 million tons of crude over 10 years.
You can share this story on social media: