​Ankara allows engineering survey in Turkish Stream Project area – Gazprom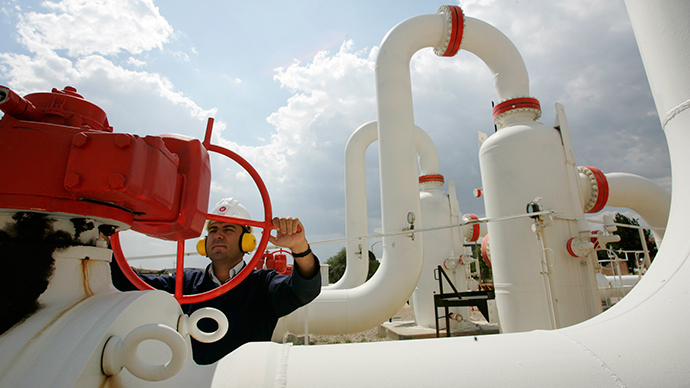 Gazprom says that it has been given the go-ahead from Ankara to conduct an engineering survey in the marine areas of the Turkish Stream.
The permission in question concerns the area projected for the first Turkish Stream gas pipe thread to be laid. It encompasses an exclusive economic zone and the territorial waters of Turkey, Gazprom said in a statement on Monday.
The country also confirmed that the results of the environmental impact assessment for the Turkish maritime section of the suspended South Stream project could be used in the construction of new pipelines.
READ MORE: Putin & Erdogan discuss energy projects in Azerbaijan closed-door talks
The Black Sea portion of the Turkish Stream will be made up of four threads, each with the capacity of 15.75 billion cubic meters. The pipeline will pass 660 kilometers along the same old South Stream corridor, followed by 250 kilometers in the direction of the European part of Turkey (the new corridor). Gas supplies via the first gas threads will be entirely designed to meet the growing demands of the Turkish market.
On May 19, Oleg Aksyutin, a member of Gazprom's board, said that the laying of the Turkish Stream gas pipeline in shallow water will begin in June. All pipes that were earlier purchased for the South Stream project will be used for the construction of the Turkish stream.
According to Gazprom's preliminary estimates, the first line of the Turkish Stream will cost 3.3 billion euros ($2.9 billion). Previously. the company's CEO, Alexei Miller, said that the pipeline is projected to start supplies in December 2016 while Turkey's ambassador to Moscow, Umit Yardim, expects it to start operating after 2017.
READ MORE: Gazprom, Ankara agree to start Turkish Stream gas deliveries in Dec 2016
On December 1, 2014 Gazprom and Turkish company Botas signed a memorandum of understanding on the construction of the Turkish Stream from Russia to Turkey via the Black Sea with a capacity of 63 billion cubic meters of gas annually.
Turkey may join the construction of the offshore part of the pipeline within its economic zone, said Russian Energy Minister Aleksandr Novak on Thursday talking about an area of 200 kilometers long within the economic zone of Turkey.