Russia, Greece sign €2bn deal on Turkish Stream gas pipeline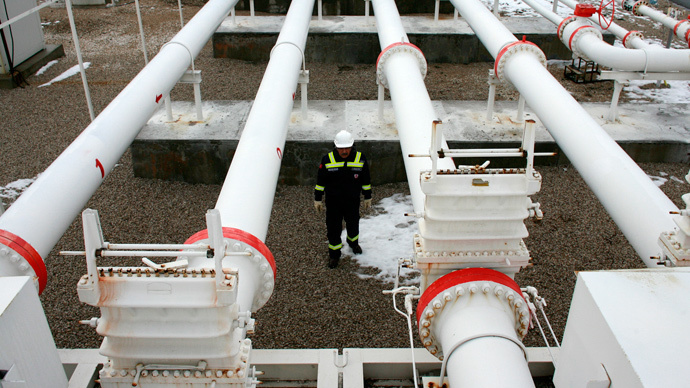 Russia and Greece have signed a deal to create a joint enterprise for construction of the Turkish Stream pipeline across Greek territory, Russian Energy Minister Aleksandr Novak said. The pipeline will have a capacity of 47 billion cubic meters a year.
The construction costs are about €2 billion and the parties will sign a roadmap Friday, Novak told RIA at the St. Petersburg Economic Forum.
The Greek extension of the Turkish Stream project is called the South European pipeline in the memorandum signed on Friday, Novak said, adding that the construction will start in 2016 and be completed by 2019.
The two countries will have equal shares in the company, Novak said.Construction of the pipeline in Greece will be financed by Russia, and Athens will return the money afterward.
The Russian shareholder in the joint enterprise will be state-owned Vnesheconombank (VEB), Novak said.
Greek Energy Minister Panagiotis Lafazanis said the Friday meeting was"historical".
"The pipeline will connect not only Greece and Russia, but also the peoples of Europe," Lafazanis was quoted as saying by Sputnik news agency. "Our message is a message of stability and friendship... The pipeline we are beginning today is not against anyone in Europe or anyone else, it is a pipeline for peace, stability in the whole region."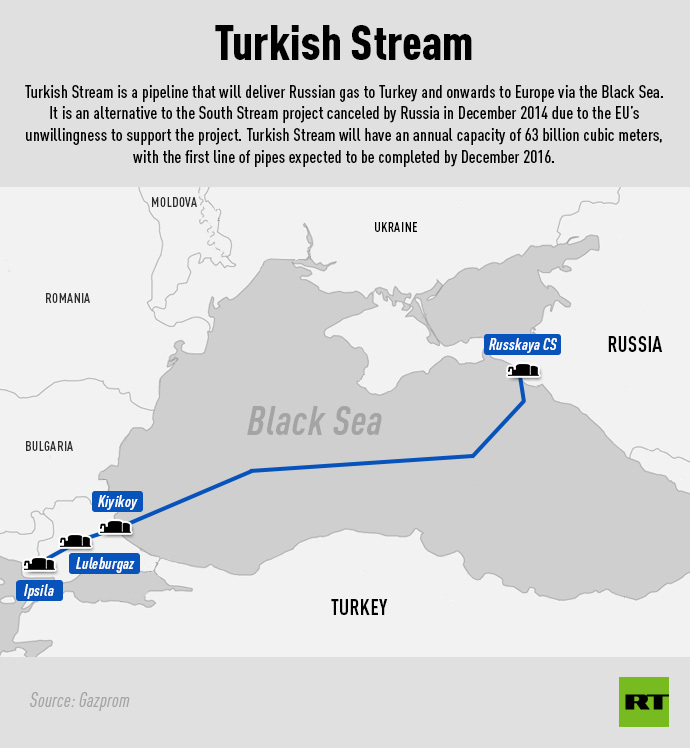 The 1,100 kilometer Turkish Stream pipeline will have four lines and an annual capacity of up to 63 billion cubic meters (bcm) of gas. About 16 bcm will be supplied to Turkey while the remaining 47 bcm will go to a hub on the Greek - Turkish border to be transported onwards to Europe.
In December 2014, Russia cancelled the South Stream gas pipeline project because the EU was constantly blocking the deal. South Stream would have delivered 63 bcm of gas to Europe, bypassing the current routes through unreliable Ukraine.
You can share this story on social media: