Norway outstrips Russia as western Europe's largest gas supplier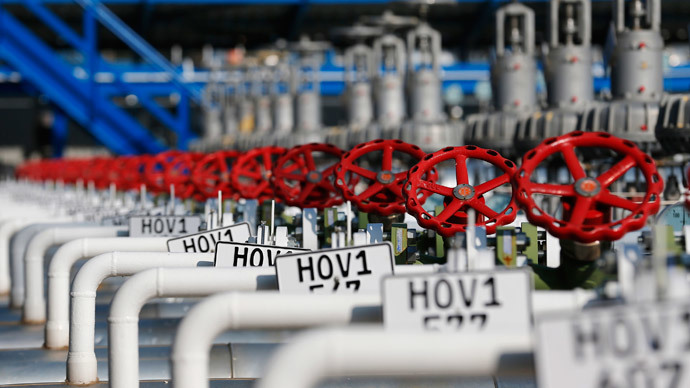 Norway has overtaken Russia in terms of European gas supply, having delivered more gas to Western Europe in the first quarter of 2015, according to data from gas operators.
Norway surpassed Russian gas exports to Europe for the first time since a brief period in 2012, Reuters reported Friday comparing the figures released by Gassco and Gazprom.
In the first quarter of 2015 Gassco delivered to Western Europe 29.2 billion cubic meters of gas, while Gazprom's share amounted to 20.29 billion cubic meters. Data for exports to eastern Europe has not been released.
The whole trend of Gazprom's decrease in exports started in the fourth quarter of 2014 when the company exported 19.8 billion cubic meters of gas to Europe compared with 29.5 billion cubic meters the region received from Norway.
#EU gas imports changing; Norway surpassed Russia in February 2015. Is that just a momentary blip? pic.twitter.com/upxAj9PPgG

— enalytica (@enalytica) May 21, 2015
Western Europe has for some time sought the diversification of its gas supplies, citing the Ukrainian crisis. Ukraine continues to be a major transit country for Russian gas on its way to western Europe.
Some European customers have postponed purchases from Gazprom anticipating lower fuel prices, Reuters reports. Since the contract price of Russian gas is tied to oil prices with a lag of six to nine months, the consequences of last year's oil crisis will come up around the second quarter of 2015.
Following the results of the whole of 2014, Russia remained the largest supplier of gas to the EU. Russian gas accounted for 42 percent of EU gas imports, according to the European Commission. At the same time, Norway's share increased from 34 percent to 38 percent in the past year.
Gazprom exported 117.92 billion cubic meters of gas to Western Europe in 2014, which is 3.7 percent less than in 2013.
You can share this story on social media: