​Poland sues Gazprom seeking lower gas price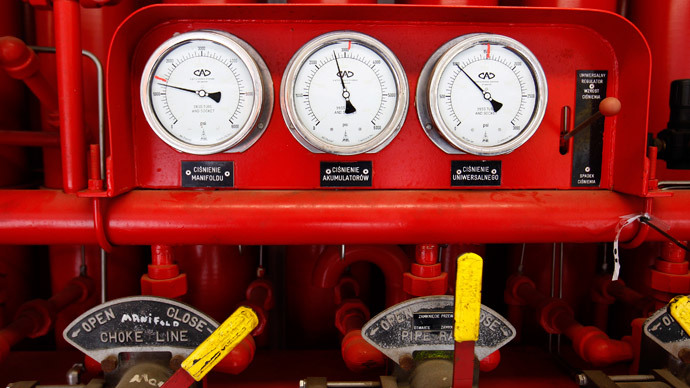 PGNiG, Poland's largest gas distributor, has filed a lawsuit against Gazprom and Gazprom Export in the Stockholm arbitration court, saying it wants conditions similar to the European gas market.
"The steps taken by PGNiG aim to bring the contract in line with the current conditions in the European natural gas market," the company said in a statement published Thursday. It also emphasized that the claim doesn't exclude a negotiated outcome or a new deal with the supplier.
PGNiG appealed to the Stockholm arbitration court after talks with Gazprom which started in November failed. The two companies couldn't agree on a cut in gas prices for Poland.
"The company became entitled to initiate arbitration proceedings in early May 2015 following the expiry of six months from the date of the request to renegotiate the contract's price terms," PGNiG said.
READ MORE: EU charges Gazprom with 'abusing' market position in Central & Eastern Europe
The dispute relates to change of the price in the long-term gas supply contract signed in September 1996. In November 2012 Gazprom and PGNiG signed a supplementary agreement reducing the price for Russian gas by more than 10 percent.
Gazprom and Gazprom Export refused to officially comment.
Until recently the average price Poland paid for Russian gas was around $550 per thousand cubic meters. The cost was subsequently reduced by 15 percent, but still remains one of the highest in Europe, said Mikhail Krylov, director of the analytical department at venture capital fund Golden Hills Capital Management, quoted by RIA.
Poland considers the fall in oil prices a reason for demanding a bigger reduction, as the Russian gas price formula is based on the oil price. The country is also against the 'take or pay' system which forces customers to pay for deliveries they may not necessarily need or use.
Gazprom has revised the terms of contracts with European customers after judicial decisions. In the summer of 2013 Gazprom was ordered by the Vienna International Arbitral center to reduce its price for supplies to RWE Supply & Trading CZ in the Czech Republic.
Gazprom was earlier hit with an antitrust case by European Union regulators, who in April accused the company of abusing its dominant position and charging unreasonably high prices.
On Wednesday, Ukraine's antitrust committee launched an investigation into the Russian energy giant over the possible violation of competition legislation. Ukrainian gas firm Naftogaz has claims against Gazprom worth more than $16 billion filed in the Stockholm arbitration court over the contract for gas purchases and transit.
You can share this story on social media: