UK trader accused of 2010 'flash crash' granted £5mn conditional bail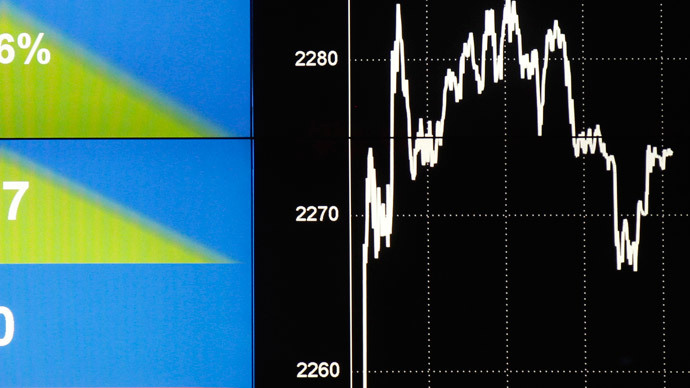 A futures trader accused by US authorities of contributing to the huge crash in the US stock market in 2010 known as the 'flash crash', wiping billions off US companies' share prices, appeared in the Westminster Magistrates' Court on Wednesday.
Trader Navinder Singh Sarao, 36, who opposed his extradition to the United States to face trial in an Illinois court, was granted a conditional bail of £5.05 million. Sarao must provide £5 million - the amount he has in his trading account – himself, with his parents obliged to pay a security of £50,000. They would lose that if he failed to comply with his bail conditions without good cause.
The trader was arrested on Tuesday as the US Department of Justice (DoJ) charged him for wire fraud, commodities fraud and manipulation, and one count of 'spoofing'—when a trader places a bid or offer with the intent of canceling it before execution.
The "flash crash" trader vows to fight U.S. extradition plans. Here's how "spoofing" works: http://t.co/rzAbAvNyCRpic.twitter.com/ryyFRTqgFX

— WSJ Markets (@WSJmarkets) April 22, 2015
In total, Sarao is charged with 21 counts in a 2010 fraud in what he used an automated trading program to manipulate the market for S&P 500 futures contracts — known as E-Minis — on the Chicago Mercantile Exchange, the largest US futures market.
The system allowed him to sell futures faster than they fell in value, and purchase them back before the price rebounded. The US Commodity Futures Trading Commission (CFTC) accused Sarao of illegally obtaining $40 million profit between 2010 and 2014, the Financial Times reported.
The US Department of Justice suspects that the trader provoked the so-called 'Black Thursday' on May 6, 2010. The Dow Jones index plunge about 1,000 points and then leaped back to its previous value within a few minutes, which became the steepest fall of the stock index in history. The 'flash crash' resulted in trading the shares of such companies as General Electric and Accenture at just one cent, and cancelation of thousands of trades.
Sarao reportedly established companies in Nevis and Anguilla to shelter his assets from tax, having run his operation from his UK residence, 17 miles (27km) west of the London's financial center.
You can share this story on social media: