Global drug market approaching scale of $4trn oil & gas industry – Russian drug czar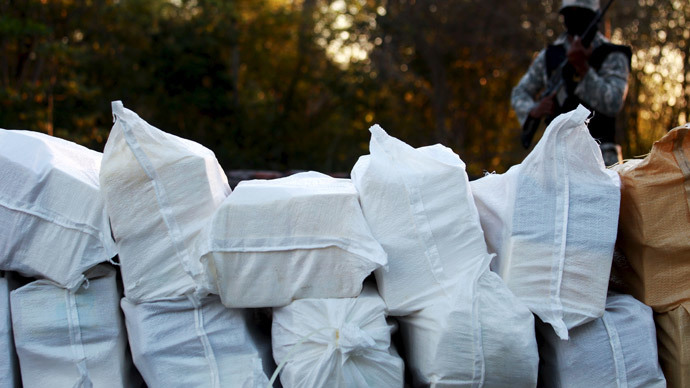 The dark underworld of drug trafficking will soon be bigger than the world's $3.7 trillion oil and gas market, and is already bigger than the global auto industry, the director of Russia's drug control agency said.
"We see that drug trade is a significant part of the global economy. Unfortunately we have to state today that the drug traffic market is bigger than the automotive industry and its volume is approaching that of the oil and gas sector," Viktor Ivanov said during a ministry meeting with BRICS countries to discuss the war on drugs.
Ivanov singled out Afghanistan and South America as major drug production hubs, noting that more than 80 percent of heroin is produced in Afghanistan and 100 percent of cocaine in South America, by his estimates.
"Unfortunately, production has once again started to increase in the so-called Golden Triangle of Thailand, Myanmar and Laos," said Ivanov.
Before, Ivanov estimated that underground drug dealers in the informal sector inject $1 trillion into the global financial system per annum. Many of these drug revenues end up being funneled to criminal organizations, and often terrorism.
Sales of autos in the US alone was $1.1 trillion in 2014. Revenues from the top 10 car retailers already surpassed $1 trillion in revenue, not even counting some of the smaller players like Kia, Chrysler, Renault or Mazda.The global oil and gas market in 2015 will see more than $4 trillion in revenue, according to IBIS World's Global Oil & Gas Exploration & Production Market Research Report released in March 2015.
It is difficult to precisely quantify the exact figure of the illegal drug market, as most transactions are kept off the books due to their illicit nature. The lack of data and assumptions that must be made allow for a large margin of error.