​Saudi Arabia eyes boosting oil supplies to China
Published time: 25 Mar, 2015 18:12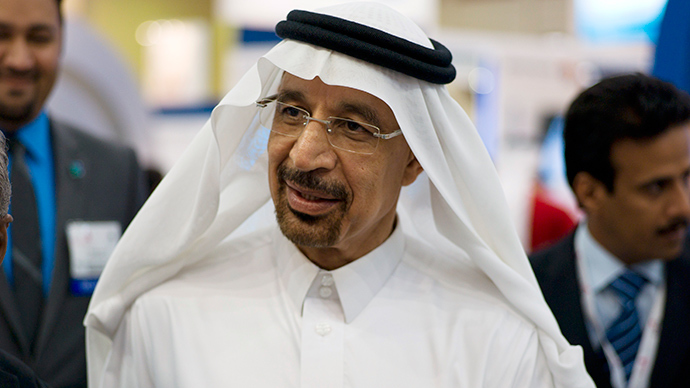 Saudi Arabia's state-owned oil company, Saudi Aramco, aims to increase supplies to China. It sees big opportunities in Beijing's efforts to restructure the country's economic growth model and believes supplies could double at some point.
Saudi Aramco, China's largest crude oil supplier, has an over 10 percent market share and expects its Chinese operations to grow with Chinese demand, Saudi Aramco president and CEO Khalid Al-Falih said in an exclusive interview to Beijing-based media groupCaixinon Monday.
The company's goal is to boost supplies even more while making products more affordable and energy efficient, according to Al-Falih.
"We see our energy supply potentially doubling at one point of time as China's energy demand grows," he said.
The oil giant supplied about 13 percent of China's crude oil demand last year and has invested in two refinery projects in the eastern province of Fujian in cooperation with Chinese state-owned Sinopec, according to Caixin.
READ MORE: Saudi Arabia cut 2014 oil deliveries to Asia, as China loses steam
Meanwhile, Saudi Arabia cut its oil shipments to Asia by 5.7 percent in 2014, facing a decline in demand from its largest customer – China – according to Bloomberg. However, in January, Saudi crude exports rose to their highest level since last April. Last month, Saudi Aramco cut hyperlink its March oil prices to Asia by 90 cents, which became the largest discount in at least 14 years. The move was said to be part of the country's fight for global market share.