Russia to provide $13.75mn as part of first IMF loan for Ukraine – finance minister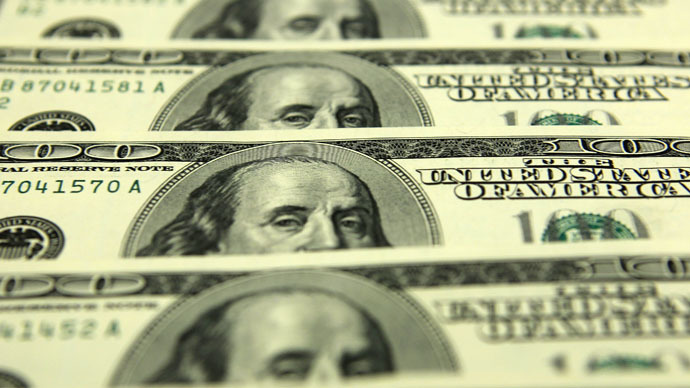 Russia will participate in financing the first tranche of IMF aid to Ukraine in the amount of $13.75 million; the Bank of Russia will deliver the payment on March 13, said Russian Finance Minister Anton Siluanov.
"The program [IMF $17.5bn package –Ed.] will be financed via the IMF quota resources, and the funding from shareholder countries in the framework of their participation in the so-called New Borrowing arrangements," Siluanov said.
"As such, the Russian Federation will participate in the funding in accordance with its obligations as a participant, and deliver the first tranche of the IMF program for Ukraine in the amount of $13.75 million dollars. The Bank of Russia will carry out the payment on 13 March 2015," he added.
READ MORE: IMF approves $17.5bn bailout package for Ukraine
The first tranche is 3.546 billion in special drawing rights (around $5 billion) and will be made available to the account of the National Bank of Ukraine, he said.
On March 11 the IMF approved a $17.5 billion rescue package for Ukraine that has created a lot of criticism. The bailout comes with strict terms which have already made Kiev make huge cuts to its 2015 budget. Ukraine's austerity measures include cuts in social spending and the price of utility services almost tripling.
READ MORE:IMF loan to Ukraine is 'involuntary servitude'– Central Bank ex-head
Given the country's economy is expected to shrink 5 percent in 2015, and inflation has already reached 34.5 percent in February, the situation in Ukraine where the majority of population already lives on the breadline, may become even worse.
The ex-head of Ukraine's National Bank Sergei Arbuzov described the IMF loan is "involuntary servitude," that'll pull the country into a debt pit.