Ukraine makes $15mn advance payment to last through mid-March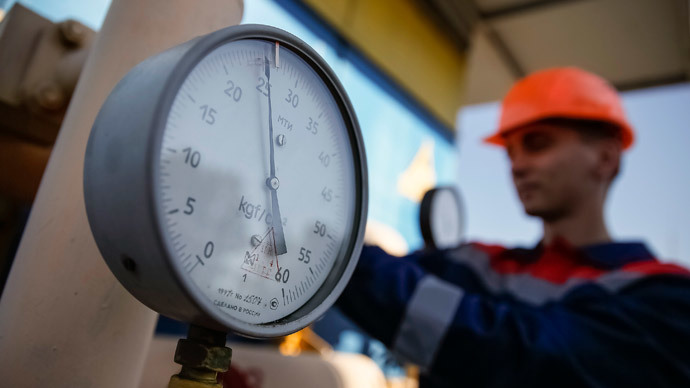 Gazprom has received another $15 million as prepayment from Ukraine for Russian gas, bringing the total prepaid volume to 63.3 million cubic meters, says Gazprom spokesperson Sergey Kupriyanov.
This should be enough to cover Ukraine's gas consumption until mid-March, excluding deliveries to southeastern Ukraine.
Naftogaz also made a $15 million advance payment on Thursday, enough for 5 days' supply.
READ MORE: Gazprom says Ukraine paid another $15mn, enough for 5 days gas
"Considering the sums prepaid by Naftogaz earlier, the prepayments would suffice for gas supplies until about the morning of March 11," Kupriyanov said.
The prepayments are made under the 'winter package', last year's agreement on gas supplies by Russia, Ukraine and EU. Ukraine has accused Russia of breaking the contract and delivering less gas than required. Moscow says it is complying with the contract terms, and insists on advance payment from Kiev.
The 'winter package' sealed last October fixed the price at $378 per 1,000 cubic meters. However, a drop in the cost of oil led to lower prices, with gas now supplied to Ukraine at $329. Energy Minister Vladimir Demchishin claims Ukraine pays 15 percent more than Europe for gas, adding that Russia and Ukraine should agree a new price by April.
You can share this story on social media: