IMF aid package pushes Ukraine gas prices up 280%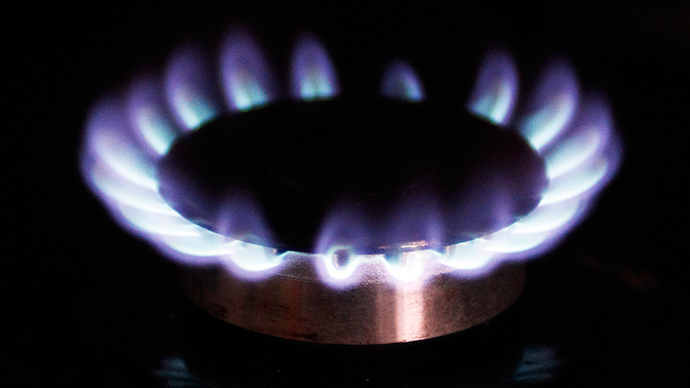 Ukraine has agreed to increase the cost of gas to consumer by 280 percent, and 66 percent for heating, as part of the IMF terms for getting extra financial aid, says Valery Gontareva the head of the National Bank of Ukraine.
"From now on, in accordance with our joint program with the IMF, the tariffs will see rather a sharp increase of 280 percent for gas and about 66 percent for heat," said Gontareva Wednesday during the 11th Dragon Capital investment conference in Kiev. She added that as a result inflation will be 25-26 percent by the end of 2015.
The tariff rises are part of the amendments to the 2015 budget the government has had to introduce in order to receive an $8.5 billion loan from the IMF by the end of the year.
READ MORE: IMF announces new $17.5bn bailout package for Ukraine
The changes will also see Ukraine's budget deficit growing to 4.1 percent of GDP and forecasts a 5.5 percent decline in the Ukrainian economy.
Prime Minister Arseny Yatsenyuk had warned of future price rises for gas and heating, and stressed the IMF saved Ukraine from default, and now it's time to make moves which should eventually result in Ukraine's complete independence from Russian gas.
The tariff increase was among the subjects Ukraine and the IMF touched upon during negotiations in January. Deputy Chairman of the Ukraine parliament's budget committee Viktor Krivenko said the IMF had requested a sevenfold increase in prices.
The head of IMF Christine Lagarde said on February 12 that the preliminary agreement reached between Kiev and Western creditors envisages increasing the aid package to $40 billion over the next four years.
The program will help Ukraine receive an additional $25 billion in financial aid, of which $17.5 billion will be provided to stabilize the financial situation in the country.
The latest IMF program will replace the $17 billion package agreed in April 2014. Ukraine has already received $4.5 billion under that agreement, thus the total IMF loans to Ukraine since the beginning of the crisis amount to $22 billion.
You can share this story on social media: