OPEC to win back lost market from US shale by 2035 – BP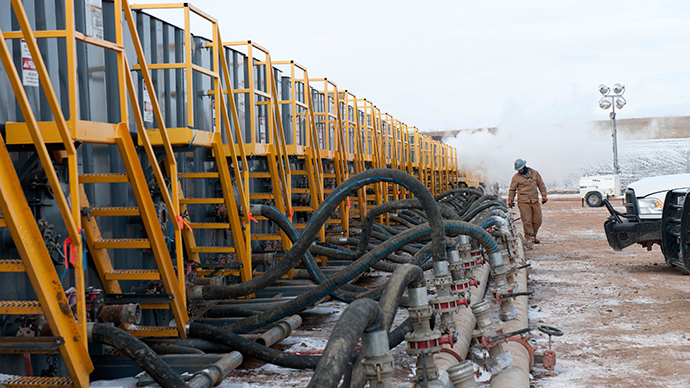 The US shale boom will lose steam in the next decade opening the way for OPEC members to regain their share of the global market as the cartel's oil production will hit a new record by the 2030's, says the BP energy outlook.
The record pace of oil output growth in the US, led mainly by a so-called 'shale revolution', will start slowing in the next decade, according to BP.
"US [shale] oil can't continue to grow rapidly forever," said BP's chief economist Spencer Dale, commenting on the company report.
The global oil supply glut, mostly attributed to the booming US shale industry, has sent prices plummeting more than 50 percent over the past year. Oil production in the US has increased to 9 million barrels per day, close to the historical highs of the 1970's. Overall, BP sees the US becoming self-sufficient in oil by the 2030s, with North America becoming a net oil exporter "over the next few years."
"The story is that over time the oil market will grow out of its current weakness, reflecting the call that tight oil does not continue to grow so rapidly and demand will grow sufficiently to absorb it," Dale added.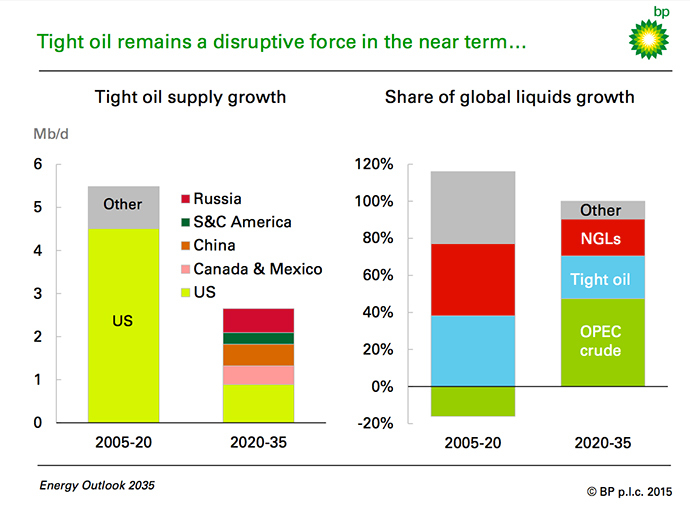 The company expects the following slowdown in US shale production will allow Middle East output to return its lost positions within a decade.
OPEC will then gain ground exceeding the record of 2007 when production reached 32 million barrels per day, and by 2035 its share in the world oil market will fully recover to 40 percent, which is close to the average of the last two decades, says the report.
The company expects the Middle East to remain the largest region in net energy exports while its share will fall from 46 percent in 2013 to 36 percent in 2035. Russia will remain the world's largest energy exporting country.
Rapid economic expansion of China and India will spur demand for energy over the next two decades, the report says. China will become the world's largest consumer of oil outstripping the United States by the 2030's.
You can share this story on social media: