US regulators revive effort to cut Wall Street risk taking bonuses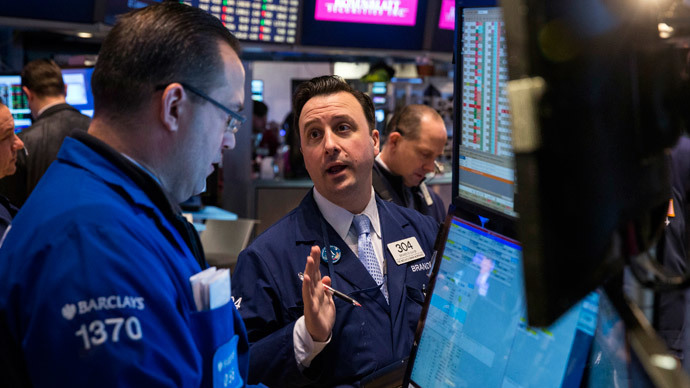 After a three year break, US financial regulators are looking again at possible rules to limit bonus payments to employees and top executives that encourage excessive risk taking.
The so-called 'clawback' provision is a part of the 2010 Dodd-Frank Act aimed at promoting financial stability of the United States by improving accountability and transparency in the financial system, the Wall Street Journal reports.
The clawback requirement would be part of a broader compensation program in which firms are required to hand back a significant part of an executive's bonus for a certain length of time, the WSJ reports. Six regulatory agencies would be responsible for the clawback execution. The incentive pay projects were first proposed by US financial regulators in 2011. Three major bank regulators, the Federal Reserve, Office of the Comptroller of the Currency, and the Federal Deposit Insurance Corp., jointly sent a proposal to the Securities and Exchange Commission in 2014, according to WSJ. The document raised a lot of questions about the details.
The 2010 Dodd-Frank Act requires regulators to impose incentive compensation rules on banks, brokerages, investment advisers, mortgage companies and other financial institutions. The complete list of companies to be covered by the clawback has yet to be decided.
READ MORE: Crime and punishment: Confiscate rogue bankers' salaries & bonuses, says UK regulator
Last week the UK financial regulator announced corrupt financiers would be forced to pay back their salaries and bonuses as fines. The bonus cap will come into force across all EU member states later this year.
Some banks have already introduced the measures for employees proved to have been reckless or are accused of misconduct. JP Morgan seized two years' worth of pay and bonuses from three traders involved in the 2012 "London whale" scandal. Citigroup and Wells Fargo have also introduced a clawback policy. Many big Wall Street banks have introduced stricter bonus practices since the 2008 financial crisis.
Some activists claim the compensation clawback is often so weak that many big banks fail to disclose anything to the regulators.
"While many banks now have strong clawback policies on paper, absent disclosure, it's impossible for investors to know when and how they are being applied," Scott M. Stringer, New York City Comptroller, said in an email statement to the Wall Street Journal.
You can share this story on social media: