Chinese shoppers to outspend US by 2018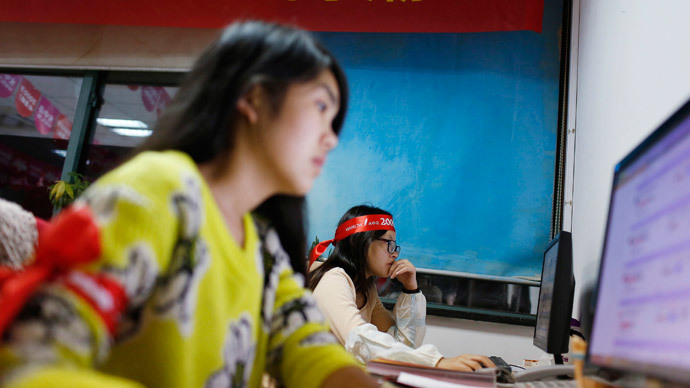 China is poised to outstrip the US as the world's largest retail market by 2018, with online purchases quickly replacing conventional shopping, according to PricewaterhouseCoopers (PwC).
China's retail market is expected to be worth $10.3 trillion by 2018, compared to the $5 trillion in sales projected for North America. The PwC report looks at the retail market in 2015 and beyond.
At the same time, retail market growth in China is increasingly shifting away from brick-and-mortar stores towards online with customers actively using mobile devices for purchasing, according to the company's outlook for the Retail and Consumer Products Sector in Asia. China is already making more online purchases and payments using mobile phones than the US.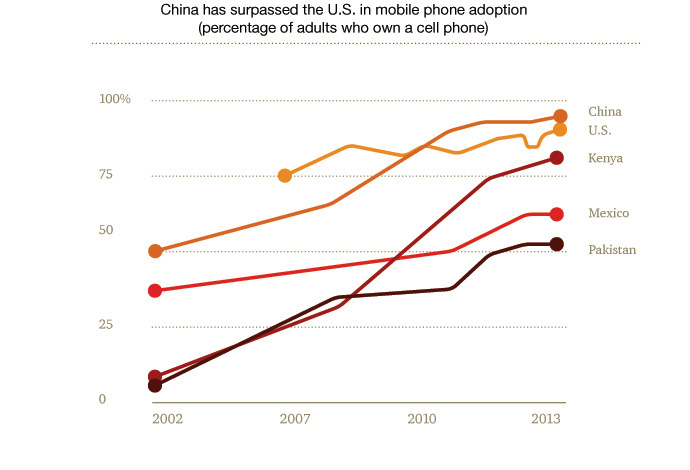 In 2014 retail sales in China grew 8.8 percent year on year, with online discount retailing experiencing triple digit annual growth since 2008.
Two years ago in 2013 China overtook the US as the world's largest e-commerce market, when online sales reached $306 billion compared to the $263 billion in the US. Mobile payments in the country accounted for 8 percent of total online transactions in 2013, up from just 1.5 percent in 2011. That figure could rise to anywhere between 20-30 percent in 2016, PwC says. Management consultancy McKinsey expects Chinese e-commerce sales to reach $650 billion by 2020.
Retail data indicates that shortly after consumers gained access to mobile technology, they started experimenting with shopping, according to PwC. The mobile phone is rapidly becoming a crucial buying tool as shoppers demand more personalization.
"Everyone knows that consumers are increasingly using mobile phones in store," says Stylinity CEO Tadd Spering.
Following a massive adoption of smartphones from China's leading providers Apple and Xiaomi over the last year, the country is now the world's largest market for mobile companies. Apple has recently announced that its Chinese sales have overtaken those in the US.
"I think most important for e-commerce is that customers do an e-commerce transaction once," John Lo, CFO of Tencent, a leading provider of comprehensive internet services in China, told PWC. "Once they have registered and once they paid, they trust in e-commerce and will use it more often," he added.
You can share this story on social media: