​Russia will not restructure Ukraine's $3bn debt – finance minister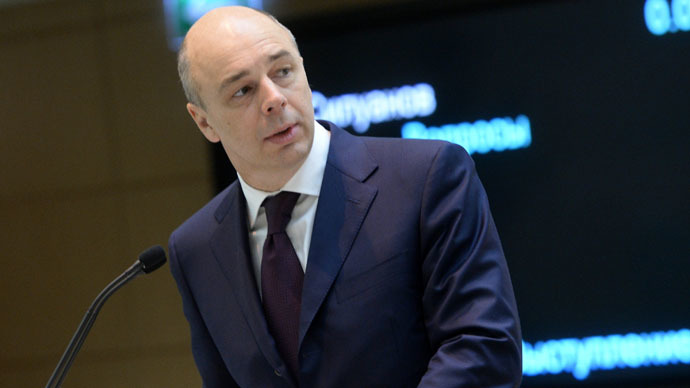 Russia has rejected Ukraine's request to restructure its $3 billion debt said Finance Minister Anton Siluanov adding that the ministry "is waiting for this money."
"We expect all the commitments of Ukraine to be fulfilled this year in December. Any budget income in foreign currency is important to us," Siluanov said on the sidelines of the G20 summit in Istanbul.
"Russia is not in a situation when one can easily write off foreign currency obligations," he said. "The return of resources that were once invested in foreign currency bonds of another country is very important."
Siluanov said Russia has the right to demand early repayment of the Ukrainian debt, but Moscow won't accept any delays or installment of payments.
"Back in Davos Ukraine said it would enter into negotiations [on debt restructuring – Ed.] with all its creditors," he said. "But the Ukrainians themselves confirmed that the money [for debt repayment – Ed.] was budgeted," Siluanov concluded. "The word of the Ministry of Finance means a lot. We are waiting for the money."
At the end of 2013 Russia decided to invest up to $15 billion in Ukrainian Eurobonds and bought its first tranche of $3 billion with a two-year maturity.
READ MORE: Ukraine scores $15 bln from Russia, 33% gas discount
Russia refused to allocate a further $12 billion because of what it saw as the illegitimate shift of power in Ukraine.
Finance Minister Siluanov has said Ukraine has already violated the terms of the $3 billion loan by allowing its national debt to exceed 60 percent of GDP, which once again gives Moscow a reason to demand early repayment.
On January 27 the head of the Kremlin administration Sergey Ivanov said the Russian authorities hadn't yet decided to ask for the repayment of the $3 billion loan, while Kiev's total debt to Russia reached $25 billion.
At the same time the Ukrainian Ministry of Finance said that it hadn't addressed Russia on the question of debt restructuring, but said it will negotiate with all its creditors, RIA Novosti reports.
The data provided by Ukrainian Ministry of Finance shows the direct and guaranteed debt of Ukraine to Russia and Russian banks amounted to $4.728 billion dollars, or 12.2 percent of Ukraine's total external debt at the beginning of 2015.
You can share this story on social media: