Turkish Stream project begins – ambassador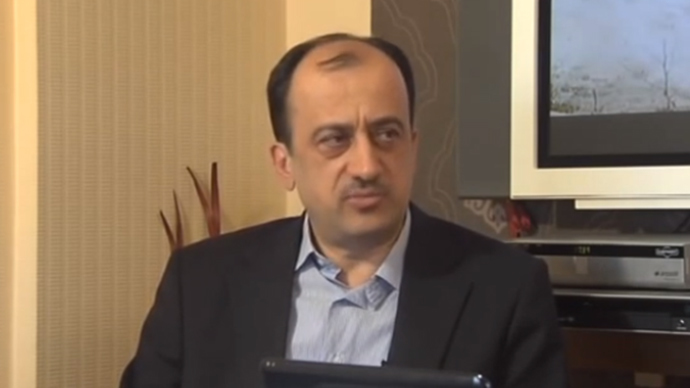 Moscow and Ankara have started the technical work on 'Turkish Stream' the new pipeline to deliver Russian natural gas to Turkey and southern European customers.
The design of a natural gas pipeline from Russia to Turkey is underway, Turkey's ambassador to Russia Umit Yardim said on Tuesday. "The technological realization of the 'Turkish Stream' project has begun," the envoy told members of the Russian State Duma in Moscow.
"There are questions that need to be worked out, in particular, how exactly the pipeline will be laid. Both the Russian and the Turkish sides started implementing the technical part of the project, the cooperation will continue. Obtaining permission is an insignificant element of this work until the final decisions are made," Yardim told a news conference, according to RIA Novosti.
READ MORE: Russia and Turkey agree on new gas route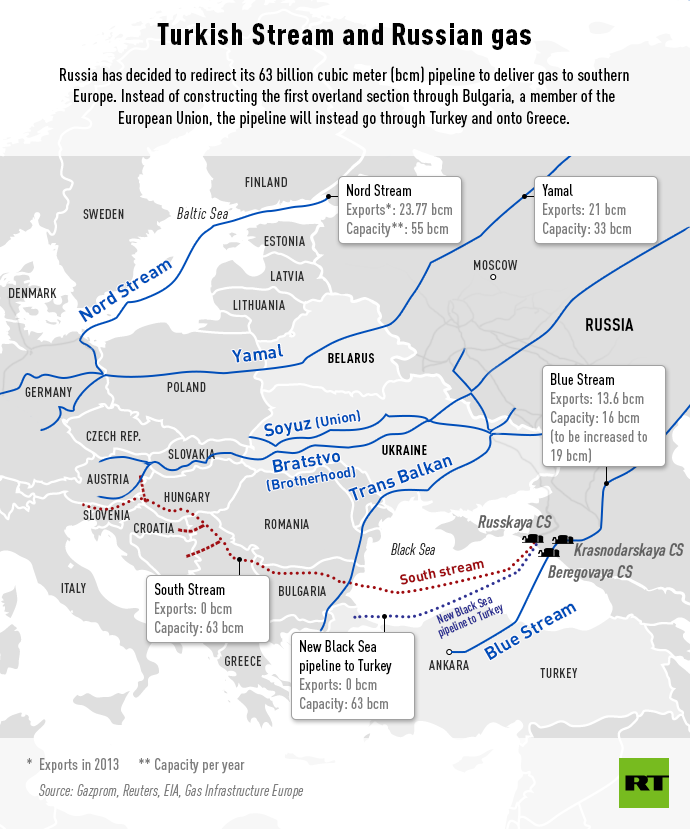 The new pipeline under the Black Sea will to replace the South Stream project. Last year, Russia scrapped South Stream because of objections from the EU over its construction. It was to supply gas to southern Europe via Bulgaria, avoiding Ukraine. Instead, Russia said it redirect the new pipeline, with an annual capacity of 63 billion cubic meters of gas, to Turkey.
READ MORE: Putin: Russia forced to withdraw from South Stream project due to EU stance
It will run 660 kilometers along the old corridor of the South Stream project, and 250 kilometers in a new corridor towards the European part of Turkey, ending with a terminal close to the border with Greece.
Last week, Russian gas major Gazprom's CEO Aleksey Miller said the first shipment of natural gas via the new pipeline is planned for December 2016.
You can share this story on social media: