China, US, India, the 1-2-3 on the Global Rich List of billionaires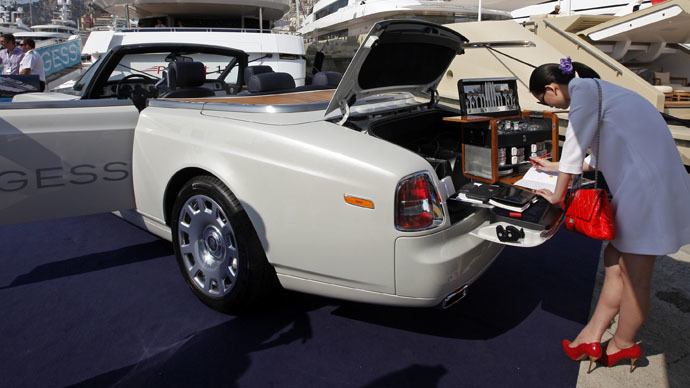 Almost half the dollar billionaires in the Hurun Global Rich List for 2015 come from China and the US. India replaces Russia as home to the third largest number.
China's Hurun magazine published its annual rating of dollar billionaires on Tuesday, counting the 2089 richest people around the world. China with 537 and the US with 430 dominate. India, with its 97 super-wealthy outstrips Russia with 93. Ten Russian billionaires from last year left the 2015 list. The wealth of 60 percent of Russian billionaires declined in the face of the stagnating economy, devalued ruble and plummeting global oil prices. Russian billionaires in the rating are led by Vladimir Yevtushenkov, the owner of Sistema, and Lukoil's President Vagit Alekperov. Their wealth fell by 77 percent and 73 percent respectively.
While the number of billionaires in the world grew by 222 to 2089, their total wealth dropped by 1.5 percent to $6.7 trillion. The average age of billionaires is 64, the same as last year.
China's stock market boom helped 72 new faces join the list, with many coming from hi-tech industries. The Hurun report showed that China's real estate, manufacturing and technology industries were the chief creators of wealth, Reuters reports. The combined net worth of the Chinese billionaires is $1.2 trillion.
Bill Gates, the co-founder of the US technology giant Microsoft, remains the world's richest person on the Hurun List, with a net worth of $85 billion.
Meanwhile, Chinese solar energy tycoon Li Hejun has replaced e-commerce giant Alibaba's CEO Jack Ma as the country's richest man with a fortune of $26 billion. The founder and chairman of Hanergy Holding Group tripled his wealth from a year ago. He is now the wealthiest person in China and his global ranking went up 108 notches to number 28.
READ MORE: Alibaba's Ma dethroned as China's richest man after $1.4bn one-day loss
Alibaba's founder saw a $1.4 billion loss in one day after his company reported a record slide in revenues. The world's biggest e-commerce company is also facing a confrontation with China's powerful corporate regulator over the sale of fake goods. Ma has been overtaken by Li and real estate baron Wang Jianlin, owner of the Wanda Group.
MORE:
You can share this story on social media: