Record deflation in eurozone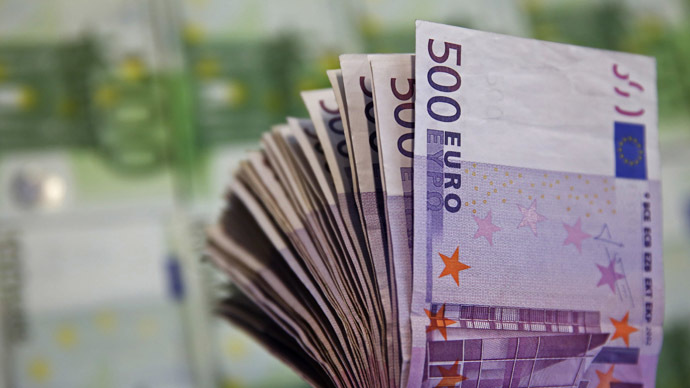 Consumer prices in the eurozone fell by 0.6 percent in January due to lower energy prices and global uncertainty. It's the biggest fall since the currency zone was established.
Last month eurozone deflation was 0.2 percent, which is the first time since the outbreak of the financial crisis of 2009, according to the 'flash estimate' by Eurostat.
READ MORE: ECB announces milestone €1.14trn 'easy money' program
The current level of deflation in the eurozone is the largest since July 2009, when the prices also fell 0.6 percent which was the biggest fall since the euro was introduced in 1999. Analysts polled by Bloomberg say they expected an average of 0.5 percent in January.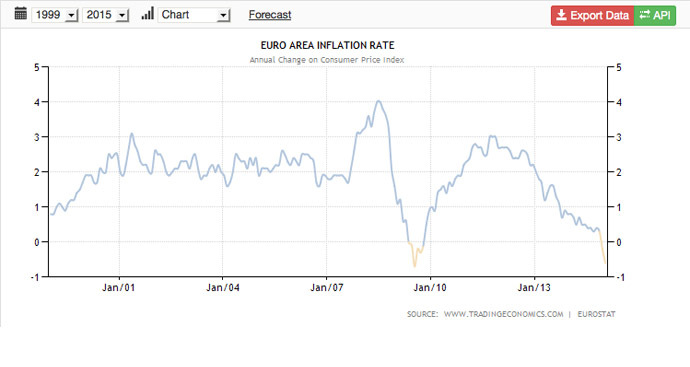 The biggest drop was in energy costs which fell 8.9 percent as a result of lower oil prices. The cost of food, alcohol and tobacco decreased 0.1 percent. At the same time the cost of various services rose by one percent.
The report comes a day after Germany announced deflation for the first time since 2009. Consumer prices in German declined by 0.3 percent in January year-on-year.
European financial institutions are making every effort to curb the economic downturn in the region and reach an inflation target of 2 percent. The ECB has taken the unprecedented step and started a €1.14 trillion program of 'quantitative easing' (QE) designed to bring down deflation and provide the banks with money. The program will run until September 2016 and involve buying bonds from EU member states.
You can share this story on social media: