Ukraine to receive €1.8bn from EU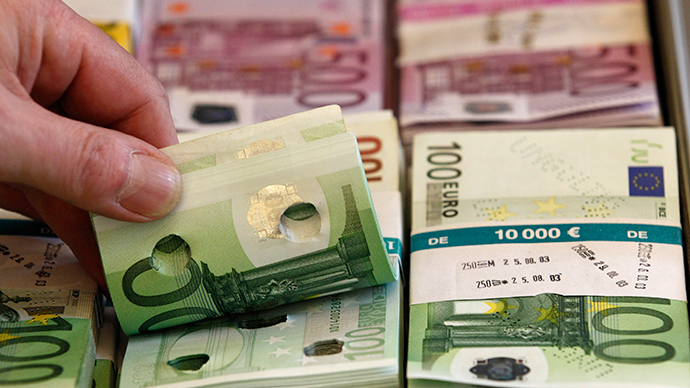 European Union finance ministers have agreed to loan Ukraine €1.8 billon to stave off a default. Some governments pressed for €2.6 billion in medium-term loans for 2015 and 2016.
"The European Commission put €1.8 billion on the table. Some wanted us to do more," French Finance Minister, Michel Sapin, told reporters Tuesday. "What is urgent today is to start implementing this package ... because Ukraine needs it so the government will not be faced with an unbearable situation."
In an interview for the French newspaper Le Monde on Monday, the head of the IMF Christine Lagarde said the fund would provide financial assistance to Ukraine only when the situation in the country is stabilized. According to Lagarde, when the IMF gave financial support in the spring of 2014, experts expected the conflict on the East of the country to end by the winter.
Meanwhile, the crisis in Ukraine is escalating. More than 5,000 people have been killed. During the last week, over 100 people have been killed in the town of Gorlovka alone. The shelling in the eastern Ukrainian port city Mariupol has killed at least 30 people and left another 100 injured.
The country's economy is also facing meltdown.
Ukraine has to pay about $10 billion to service its debt this year, including corporate and sovereign loans and bonds, according to the Institute of International Finance, a financial group based in Washington. Earlier this month, the President of Ukraine Petro Poroshenko said he expected to receive $13-15 billion in assistance in 2015-2016 from the US, Canada, Japan, EU, the IMF and World Bank.
In 2014 the European Union allocated Ukraine €1.36 billion. In addition, in April 2014, the IMF approved $17 billion in a stabilization program for Kiev over two years, $4.55 billion of that has been transferred in the past year.
You can share this story on social media: