Russia crisis leaves banks around the world exposed by the billions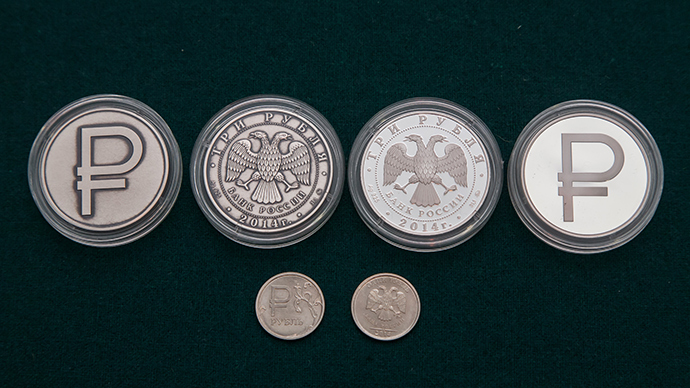 Major banks across Europe, as well as the UK, US, and Japan, are at major risk should the Russian economy default, according to a new study by Capital Economics.
The ING Group in the Netherlands, Raiffeisen Bank in Austria, Societe General in France, UniCredit in Italy, and Commerzbank in Germany, have all faced significant losses in the wake of the ruble crisis. On Tuesday, the currency had its biggest fall in a decade and a half, losing 20 percent, nearing the 27 percent drop it experienced in 1998 that led to a default.
Overall Societe General, known as Rosbank in the Russian market, has the most exposure at US$31 billion, or €25 billion, according to Citigroup Inc. analysts. This is equivalent to 62 percent of the Paris-based bank's tangible equity, Bloomberg News reported.
Following the drop, Raiffeisen, which has €15 billion at risk in Russia, saw its stocks plummeted more than 10 percent. Raiffeisen also has significant exposure in Ukraine, which is facing a similar currency sell-off as Russia.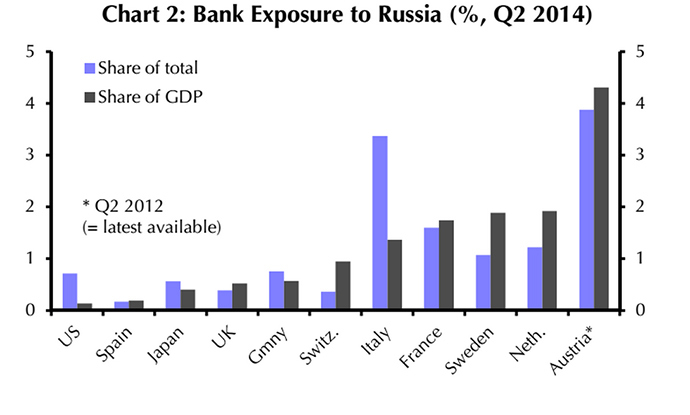 Many Russian companies borrow money from European and American banks, but now the value of their domestic currency has decreased by more than 50 percent against the dollar, so the cost of the loans has doubled in ruble terms.
But the Russian Central Bank, flush with foreign cash reserves, can help these companies out.
"The current ruble crisis does not have any material impact on Russia's ability to service foreign debt obligations," Chris Weafer, partner at MacroAdivsory in Moscow, wrote in a note on Wednesday.
READ MORE: 1998 and 2014: Russian crisis in perspective
The Russian economy is nowhere near default. The Central Bank has more than $400 billion in foreign currency reserves, unlike the last time when they defaulted in 1998, when they only had $16 billion.
"There is no risk of default amongst the major banks or industrial companies. Reserves are adequate and the weak ruble boosts the outlook for trade and the current account surplus for 2015," Weafer said.
You can share this story on social media: