#62: Russia jumps record 30 places in 'Doing Business' ranking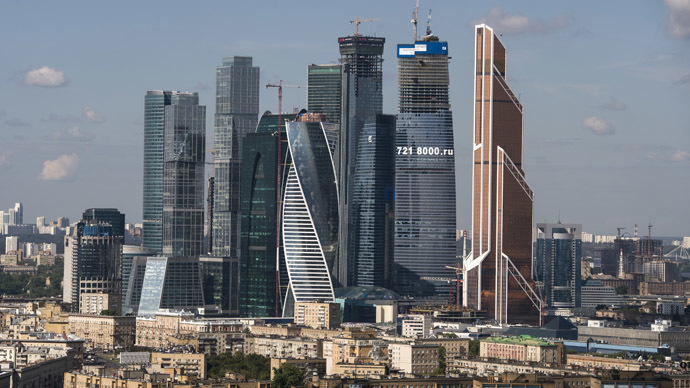 Russia is now ranked 62nd in the World Bank's new 2014 Doing Business report, which measures the ease of doing business in 189 countries worldwide. The country climbed 30 positions from 92nd spot in 2013.
Russia is ahead of Moldova in 63rd place and behind Greece in 61st.
Singapore, New Zealand, Hong Kong, Denmark, and South Korea are the top five countries in terms of ease of doing business in this year's report.
The 189 economies are evaluated on how close their business regulations compare to the best global practices, with a higher score for a more efficient business climate and stronger legal institutions.
Russia's steep improvement to 62nd place is due to the report changing its methodology in determining the rating by adding new indicators, such as ease of property registration and starting a new business, as well as the availability of credit, protection of minority shareholders, and bankruptcy procedures.
Starting a business in Russia is easier today than a year ago, thanks to two major reforms, the report said, as Russia has streamlined the process for startups by cutting red tape.
The two major reforms Russia enacted in the last year eliminate the requirement for a company's founder to deposit the charter capital before incorporation, and Russia has made transferring property smoother by speeding up property registration as well as axing the need for notarization. It also axed the requirement for companies to notify authorities before opening a bank account.
This year the report measured two cities from Russia, China, the US, Japan, Brazil, India, Mexico, Indonesia, Nigeria, Pakistan, and Bangladesh. St. Petersburg was measured along with Moscow, China added Beijing to Shanghai, and the US added Los Angeles to New York, and so on.
In 2012 Russian President Vladimir Putin set the goal of raising the country's position in the Doing Business ranking to number 20 by 2018.
Last year, Russia jumped to 92nd place from 112th, which was considered a key breakthrough for the world's eighth largest economy by gross domestic product.
The world's second largest economy, China, only ranked number 90 amongst the 189 countries evaluated. The US, the biggest economy, ranked 7th. Tajikistan, Benin, Togo, Côte d'Ivoire, Senegal, Trinidad and Tobago, the Democratic Republic of Congo, Azerbaijan, Ireland and the United Arab Emirates improved their ratings the most.
Next year's report will continue to add more elements and indicators in the assessment process, including the ease of obtaining construction permits, registering property, connectivity to electric grids, the execution of signed contracts, and tax structures.
You can share this story on social media: