Cherkizovo posts 1Q 2011 net income of 537.2 million roubles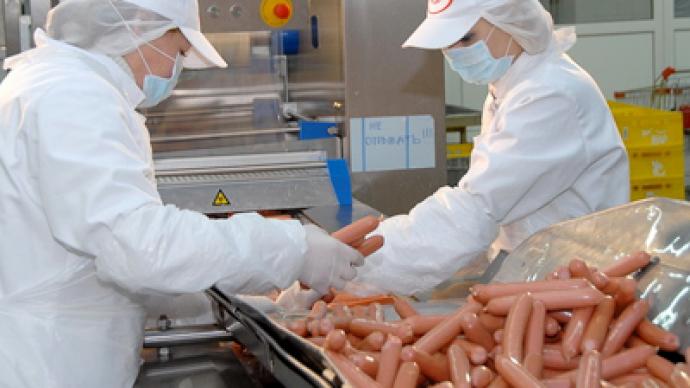 Russian meat producer, Cherkizovo Group, has posted a 1Q 2011 net income of 537.2 million roubles under US GAAP.
The net result is down 44% year on year from the 1Q 2010 of 952.3 million roubles, with 1Q adjusted EBITDA falling 31% year on year to 1.020 billion roubles, despite 1Q revenues rising 14% year on year to 9.020 billion roubles.Cherkizovo said the figures reflected a difficult operating environment with falling selling prices and sharply rising input costs, with rising grain prices significantly impairing poultry margins.  Cherkizovo CEO, Sergey Mikhailov, said that against that backdrop the results were good, with the outlook improving late in the quarter and heading into 2Q."The first quarter of 2011 was a very challenging period for all domestic producers including ourselves. This was due to a combination of especially low prices for our products caused by an increased level of imports late last year, and sharply rising input costs, as the full effect of increased grain costs impacted our Poultry segment.  However, while the majority of industry producers were operating at breakeven levels, Cherkizovo did manage to report $308.2 million in Group revenue and an Adjusted EBITDA of $34.9 million, while maintaining an 11% Adjusted EBITDA margin. Towards the end of the first quarter and going into the second quarter, poultry prices recovered, and this trend is continuing."Cherkizovo also noted the completion of its Mosselprom acquisition which will see, a large, diversified poultry and feed producer, with cropping will provide synergies to enhance performance, with the company remaining broadly positive about the outlook for Russian consumption.  
You can share this story on social media: