New Total head Patrick Pouyanne expected to keep Russian projects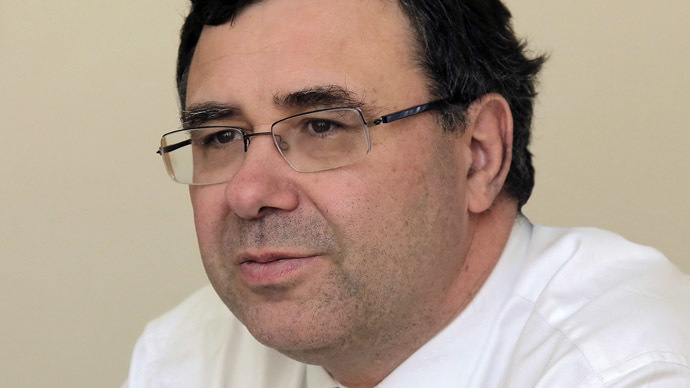 Total has named a new chief executive at an emergency meeting Wednesday after Christophe de Margerie died in a plane crash in Moscow. The company is expected to carry on with its projects in Russia.
READ MORE:Total CEO crash: Investigators say snowplow driver 'drunk', lawyer rejects claim
Head of refining Patrick Pouyanne is the new chief executive, and former chief executive Thierry Desmarest has been appointed chairman.
Pouyanne, 51, was long-vaunted as de Margerie's potential successor. Thierry Desmarest was Total's chief executive from 1995 to 2007; he will now serve as chairman of the board. Experts believe he can help with the difficult transition at the top of the company. Total is therefore splitting the roles of chairman and CEO which de Margerie both held.
The new CEO is expected to carry on de Margerie's mission of natural gas development on the Russian Yamal peninsula within the Novatek-led project. Despite strained relations with the EU and the US over sanctions imposed against Russia, Total is not planning to wind down its partnership with Moscow.
"Total needs to focus on executing projects, including in Russia, to deliver growth over the next three years while at the same time keeping costs and operating expenditure under control," Ahmed ben Salem, an analyst at Oddo & Cie. in Paris, told Bloomberg.
Total owns a stake in Russia's private gas firm Novatek and the companies are working on a liquefied natural gas project in Russia's Arctic. The plans have been complicated because Novatek co-owner Gennady Timchenko has been sanctioned by the US amid the political tension over Ukraine.
READ MORE: An oil maverick with a mustache: Business legacy of Christophe de Margerie in Russia
You can share this story on social media: