Japan targets Russia's biggest banks, arms exports in new sanctions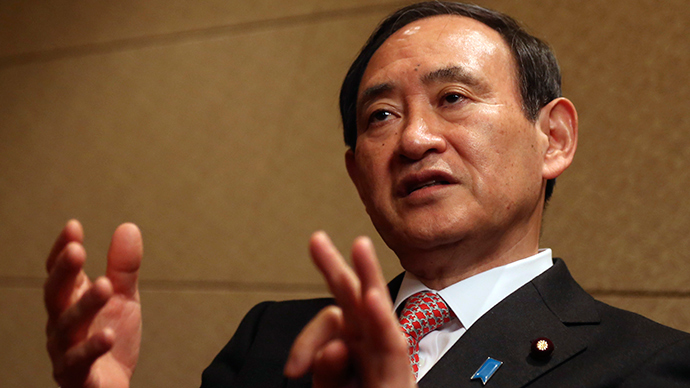 Japan has limited operations with five Russian banks including top lenders Sberbank and VTB, and arms exporters over Moscow's involvement in the Ukraine crisis, according to Chief Cabinet Secretary Yoshihide Suga.
Other blacklisted lenders include Gazprombank, Rosselkhozbank and development bank VEB (Vhesheconombank), which manages Russian state debts, pension funds and other state financial activities.
The new sanctions announced Wednesday are Japan's first economic restrictions on Russia. All those previous were largely seen as symbolic and a gesture of solidarity with the US and the EU, which are championing a policy of punishing Russia for its stance on the crisis in Ukraine.
"Japan together with the member states of the Group of Seven intends to continue making an effort to settle peace in Ukraine and is seeking a diplomatic solution to the crisis," ITAR-TASS quotes Suga.
Japan first imposed sanctions on Russia in March. It also suspended talks with Moscow over visa restrictions, investment, space cooperation and military tension prevention. It also targeted 40 individuals from Russia and Ukraine with asset freezes and travel bans.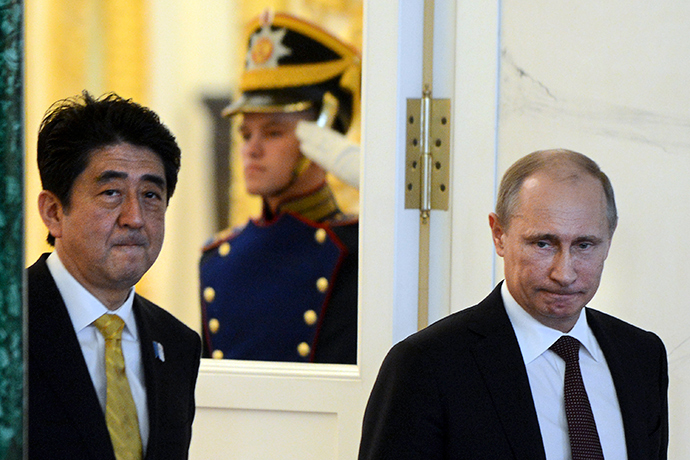 Putin's Tokyo visit in doubt
Despite Tokyo's calls to cancel the visit, Russian President's Chief of Staff Sergey Ivanov arrived on the largest of the South Kuril Islands, Iturup, on Wednesday where he toured the recently-opened airport and discussed the pressing issues with the airport personnel. However, Suga said it was unlikely to damage Tokyo's plans to continue talks with Moscow.
This week Japanese Prime Minister Shinzo Abe asked to reschedule his meeting in Tokyo with Russia's President Vladimir Putin due in the fall. Instead, Abe proposed holding direct talks with Putin in November on the sidelines of the annual summit of the Asia-Pacific Economic Cooperation Forum, Suga said Monday. So far the schedule of Putin's visit to Japan hasn't been decided, Ivanov said.
The four islands - Iturup, Kunashir, Shikotan and Habomai - are the subject of a 60-year-old dispute between the two nations. Ivanov insisted that he arrived on the island to discuss primarily social and economic development of the region, not political issues.
You can share this story on social media: