China's coal consumption falls for first time this century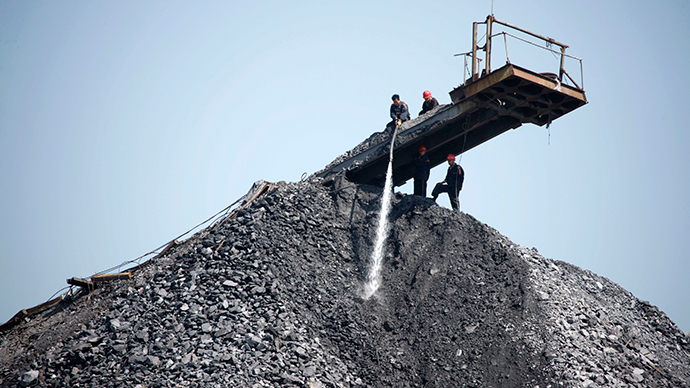 China's use of coal fell in the first half of this year, for the first time this century. However, the gross domestic product continued to grow, signaling the "war on pollution" is taking its toll.
According to analysis produced by Lauri Myllyvirta and Greenpeace International, China's coal use dropped in the first half of 2014, along with slowing growth in imports and declining domestic production.
While coal imports grew a mere 0.9 percent this year compared to double-digit growth in previous years, domestic coal production declined by 1.8 percent.
Coal prices are low in China and the China National Coal Association is calling for further cut in domestic coal output by 10 percent in the main producing provinces.
The historic decline comes after the country's coal consumption doubled in the past decade in line with the country's unprecedented economic growth.
Due to the increased use of coal, China has become a major polluter, causing more than half of the global carbon emission growth over the same period. The country is facing an air pollution crisis.
In January, Beijing recorded air pollution twenty times over the limit considered damaging to health by the World Health Organization (WHO), the International Business Times says. The pollution is primarily caused by an increase in the number of manufacturing companies and record vehicle sales in the country in line with improving living standards.