Record high US income gap threatens housing recovery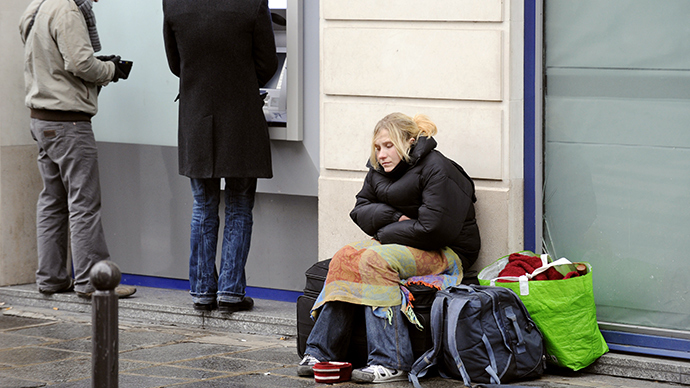 Inequality between the richest and poorest metropolitan areas in the US is at its highest since 1969, and could hamper the recovery of the housing market that was at the heart of the 2008 financial crisis.
A report by the US Commerce and Labor Department shows that when analyzing the largest 100 metropolitan areas in the country, the disparity between the 10th most affluent region and the 90th in terms of house prices is now at its widest since records began in 1969.
The research, which was carried out by the property website Trulia for the Financial Times, shows that Boston, which is the 10th richest metro area in the US, had a per-capita income 1.61 times greater than Cincinnati, which is in 90th position. The previous lowest gap was in 1976, when San Francisco was 1.36 times better off than El Paso.
"Housing markets are playing out at very different speeds partly as a result of the lack of geographical breadth in the labor market. Certain sectors of the economy are performing better than others, propelling some housing markets over others," said Fannie Mae economist Mark Palim.
Although there are more people currently working in America than before the recession kicked in, there has not been a lot of growth in the lower end of the job market. This has meant there has been less demand for housing in large parts of the country.
The FT cites the comparison between Austin, Texas, which has seen massive demand for housing due to a huge increase in the number of hi-tech jobs, with Akron, Ohio, which is struggling to attract investment and increase employment.
There are concerns about the inequality in the housing market as it was this area that sparked the financial crisis in 2008. This point was backed by Deputy Chairman of the Federal Reserve Stanley Fischer.
"The housing sector was at the epicenter of the US financial crisis and recession and it continues to weigh on the recovery," he said.
"In contrast to previous recoveries residential construction [has been] held back by a large inventory of foreclosed and distressed properties and by tight credit conditions for construction loans and mortgages," he added.
You can share this story on social media: