Rosneft-Saras joint venture still on, just delayed
Published time: 11 Aug, 2014 14:33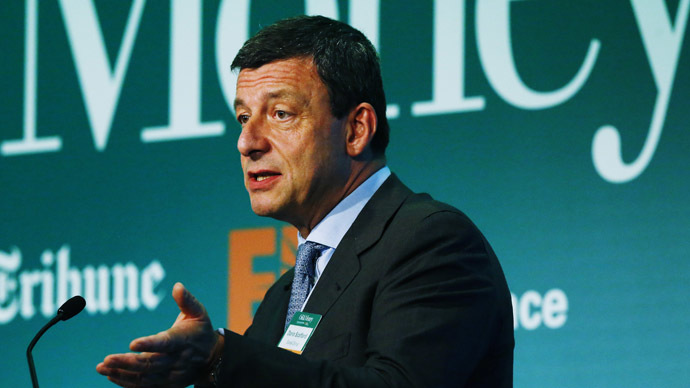 Italian oil refiner Saras has confirmed its joint venture projects with Russia's largest oil company Rosneft has not ended. The company said it expects the deal to sell oil, and begin refining operations together will be delayed, not canceled.
The joint trading venture was schedule to begin in April this year, but the delay is mostly due to Rosneft's purchase of Morgan Stanley's oil trading unit.
"We are continuing work with Rosneft on developing a commercial venture, and are taking into account the new opportunities arising from Rosneft's purchase of Morgan Stanley's oil trading unit," a representative told PRIME news agency on Monday, in reference to a comment made by the company's executive vice president on Friday.
"In recent weeks, activities with Rosneft have been put on hold because of political events," Executive Vice President and General Manager Dario Scaffardi said in a conference call on Friday.
The comment prompted the media to report that Milan-based Saras had completely severed talks with Rosneft due to the EU's latest round of sanctions against Russia, ITAR-TASS reported.
Scaffardi meant negotiations could be further delayed, but that plans to start the commercial joint venture are still under way, PRIME reports, citing a company representative.
Rosneft hasn't put forward a comment on the matter.
The EU imposed 'Stage 3' sanctions against Russia targeting key sectors of its economy - finance, weapon technology, and energy.
The 28-nation bloc agreed to stop exporting certain oil extraction equipment and technology to Russia, including hardware needed for deep-sea drilling, arctic exploration, as well as shale oil extraction.
Russian oil major Rosneft acquired a minority 21 percent stake in the Italian oil refinery in April 2013.
Saras is Europe's sixth largest oil refiner and has a capacity of 15 million tons. It buys two-thirds of its oil from Russia.
Igor Sechin, Rosneft's CEO, was blacklisted and added to the US sanction list in April.