Another US stock crash round the corner, says market guru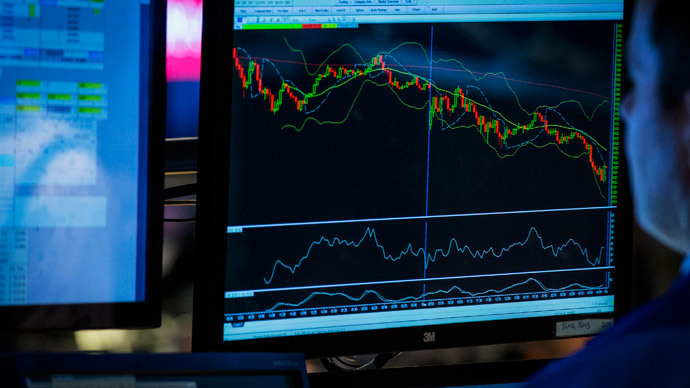 ​The US stock market will suffer a 20 percent or greater pullback within 12 months says Mark Cook, a legendary investor who predicted the last three major crashes including the 2007 world financial crisis.
The trader didn't specify the exact time when the market will fall. His index, called Cumulative Tick, only predicts the approximate moment of a turnover of a trend. But even after the strongest of signals the market can still continue to grow and break records, Market Watch reports.
Cook's Cumulative Tick, the primary indicator that he invented in 1986, is based on the short-term trading indicator the NYSE Tick in conjunction with stock prices. Then the indicator alerted him to the 1987 crash.
Stock prices and the NYSE Tick should go in the same direction. Their divergence is an extremely negative signal, which is why Cook believes the market is losing steam.
"There have been only two instances when the NYSE Tick and stock prices diverged radically, and that was in the first quarter of 2000 and the third quarter of 2007. The third time was April of 2014," Market Watch quotes Cook as saying.
Cook compares the market to a dam which had small imperceptible cracks. Eventually the dam will give way. The same will happen to the market which will see prices drop and the Tick numbers will be horrific, said the investor.
The indicator points that there is a bear market, however it is not, as stocks prices continue to rise.
"It's like being in the Twilight Zone," he says citing the market is acting abnormally. "Imagine going outside when it's raining and getting sunburned. That's the environment we're in right now."
Mark Cook was included in Jack Schwager's best-selling book, "Stock Market Wizards," and he won the 1992 US Investing Championship with a 563 percent return.
The investor stressed that his secret of being a stock market player for so long lies in his ability to adapt to the changing market conditions. There is always an opportunity to earn, what only matters is changing the strategy on time.
You can share this story on social media: